The stores of downtown Circleville, Ohio have probably changed many times over the years. The photographs below show Main and Court Street businesses in 1938 when taken by photographer Ben Shahn.
Grand clock
This is a grand clock outside the entrance of Butch Jewelers. L. P. Butch Jewelers was established by L. C. Butch, on the site where Wilkes Cash Store moved in 1883. Mr. Butch continued alone in business until 1895, when he admitted his son, Leonard M. Butch to a partnership. The Jewelry store moved to Main street in 1889. L. C. Butch died in 1902 but the old name was retained.
This photograph shows Gallaher Drugs and many other stores on Main and Court Street in Circleville, Ohio.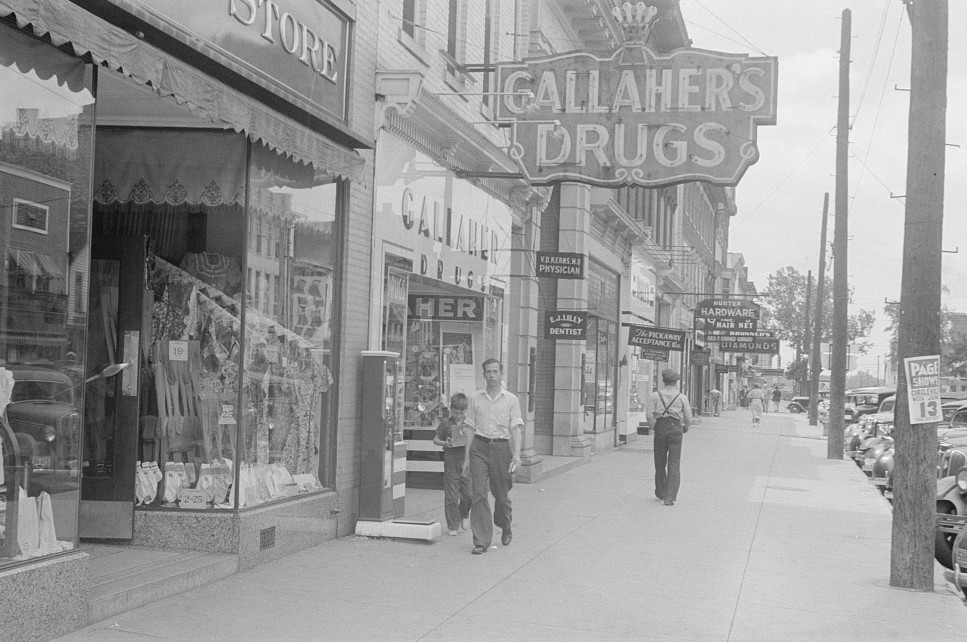 Oldest established jewelry firm
Another big clock by Brunner's  on Main and Court Street in Circleville, Ohio.  The oldest established jewelry firm in Circleville is that of T. K. Brunner & Son, which was established in 1852 by Thomas K. Brunner who purchased the business of David McHenry in that year. The first place of business was on West Main Street, on the site of where Darst's printing office was later located. Mr. Brunner remained alone in the business until 1889, when he admitted his son, Fred B., to the partnership. The senior member of the firm died in 1899, but the old firm style was retained. The location of the business changed several times. It moved to the site where Germain Joseph's clothing was located in 1906 until a new building was erected. Then Mr. Brunner moved to the Odd Fellow's Block and occupied No. 105 East Main Street for about 25 years. In 1905, he moved again.
Hall of Independent Odd Fellows in 1938.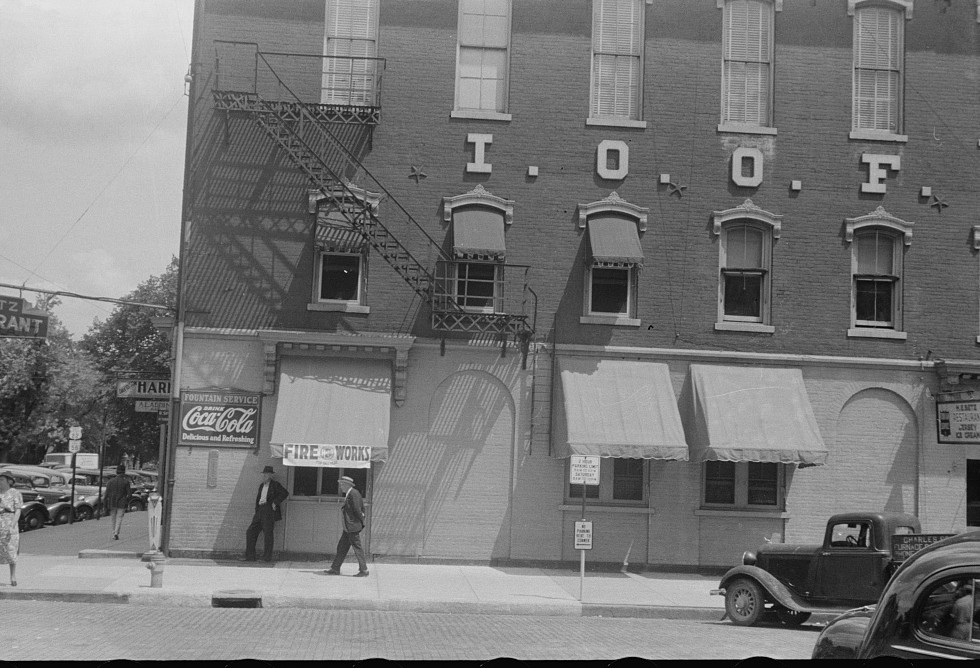 Crist Department Store
Crist Department Store in the photograph below was one of the largest mercantile stores at Circleville, Ohio.  W. E. Crist was the senior member of the firm of Crist and Mason in 1906.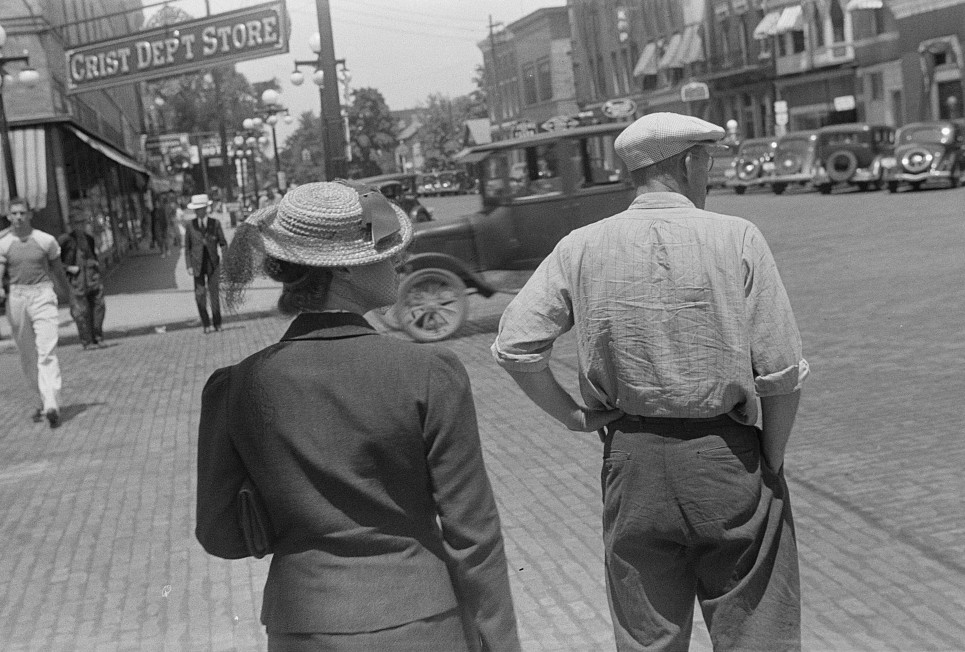 George F. Grand-Girard was one of the leading pharmacists and businessmen in Circleville, Ohio.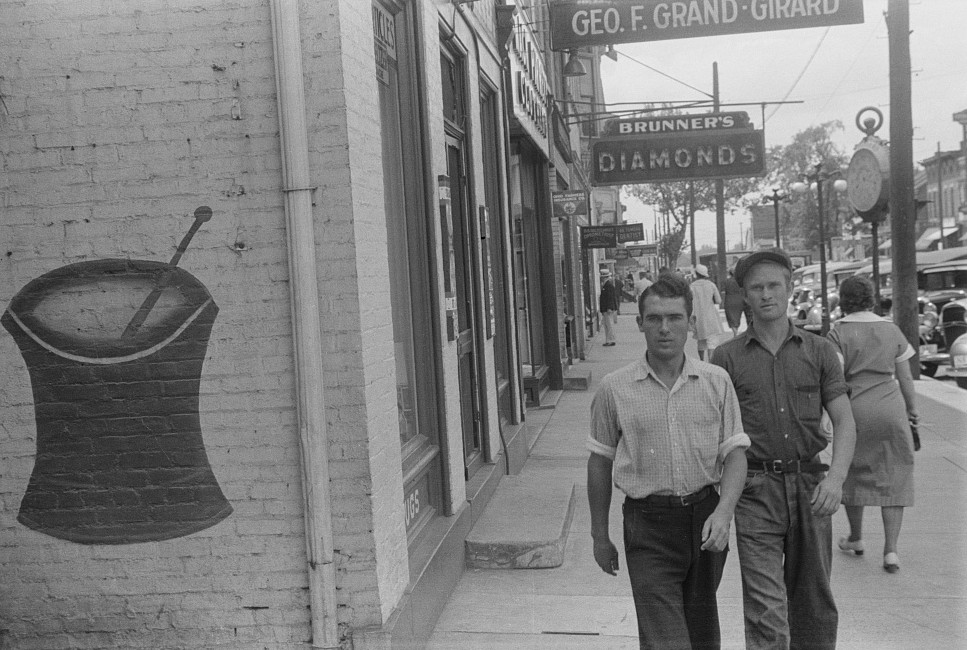 Restaurants and stores in downtown area of Circleville in 1938.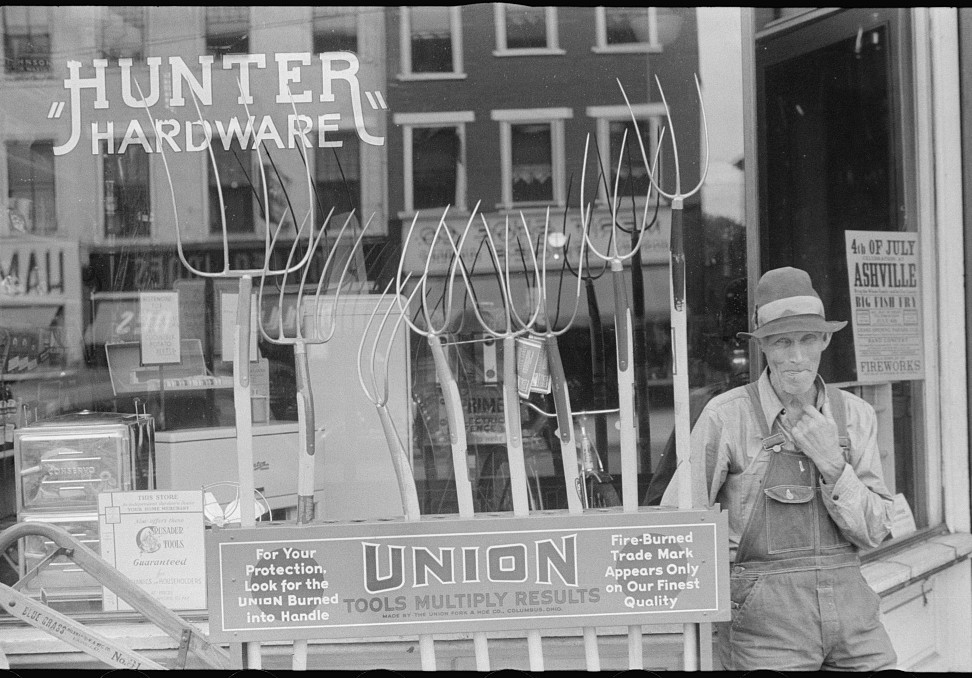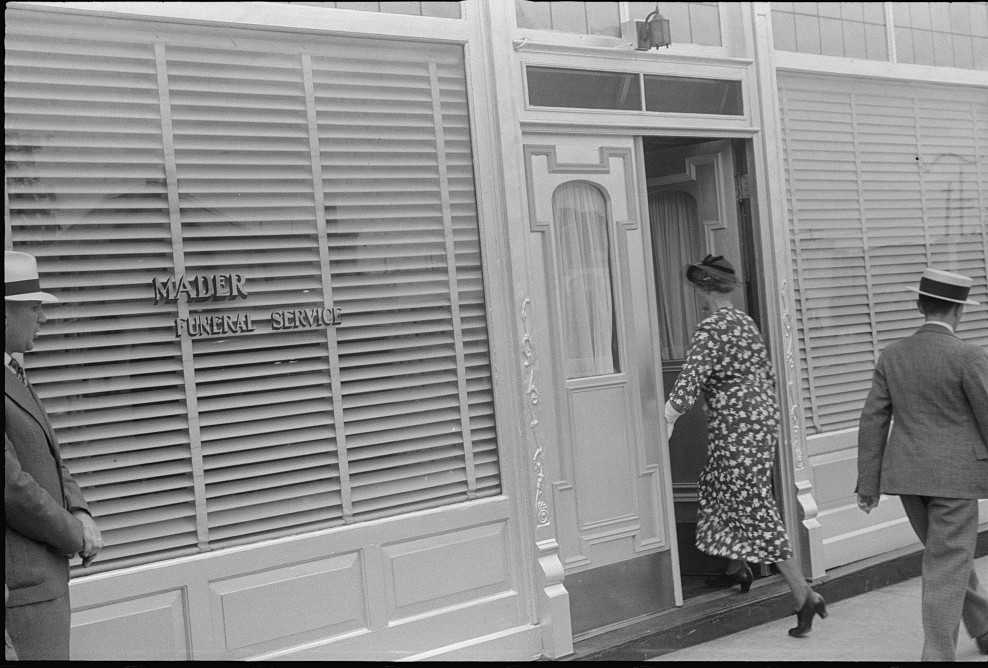 SOURCES
History of Pickaway County, Ohio, and Representative Citizens
Library of Congress