Circleville is the county seat of Pickaway County, Ohio. Christopher Gist, was the first recorded European explorer to the area. When he arrived around 1750, he found ten families of the Delaware Indians from Pennsylvania in a settlement named Maguck.
Town was named after Native American Hopewell culture earthwork
More European settlers by 1810 and they named the new town Circleville after the Native American Hopewell culture earthwork in the area of the settlement. The first town plan was laid out around the earthwork in concentric circles with an octagonal courthouse in the center. However, many of the settlers were dissatisfied with the circular plan so in 1837 the Ohio General Assembly authorized the Circleville Squaring Company to change the circle to a square. This was down in phases. Today, there is no trace of the earthworks, but some buildings retain curved walls that were part of the original circular plan. 

Residents suffered in Great Depression
During the Great Depression in the 1930's, Circleville residents suffered like many other parts of the United States as many farms of the district were foreclosed. People who lost homes naturally gravitated toward the town. Artist and photographer Ben Shahn,  captivated the effects of the depression on Circleville in these extraordinary photographs taken in the summer of 1938.
The photos below are of scenes around the court house where several men evidently met. Perhaps they were discussing their future.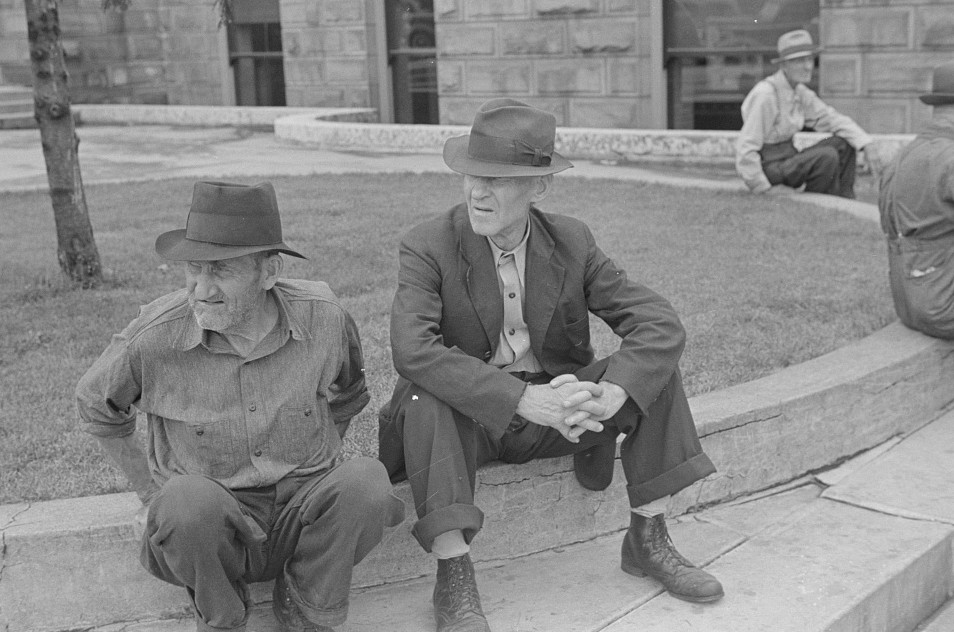 This photograph is of the same courthouse in recent times. There appears to be little change in appearance since 1938.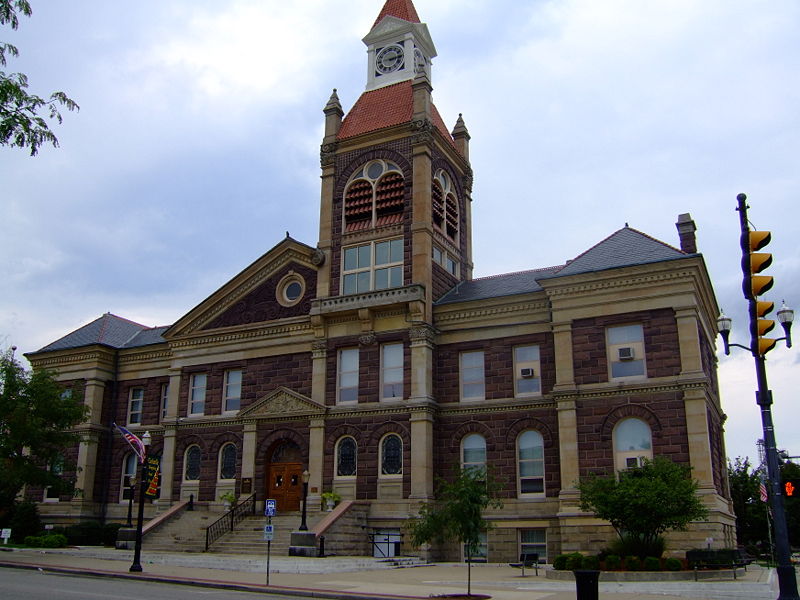 Town plan changed from a circle to a square
The photograph of the sign on the outskirts of town was taken in the summer of 1938 by Ben Shahn. It indicates the history of changing the circular town plan to a square and also mentions the American Hotel which can be seen in the two photographs under it in 1938 and present day in the last photograph.
Little has changed. The Mason Brothers furniture company under the American Hotel was established by D. C. Throckmorton, who sold it in 1899 to Charles and D. Edward Mason. These progressing and enterprising business men made it one of the leading furniture houses in Pickaway County. In 1906, five salesmen were employed there.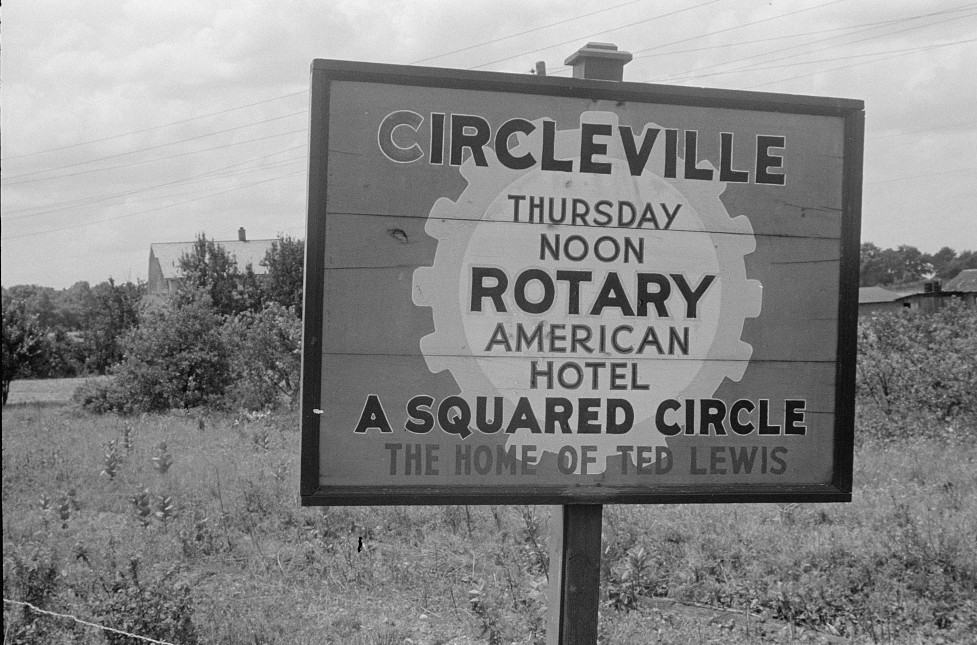 The photographs below show the 'hot spot' in 1938 in Circleville, Ohio. It certainly appears so by the number of men going and coming in these photographs.
Famous jazz muscian lived in Circleville
The last photograph is of an African American playing the piano. Sammy Stewart, a famous African American jazz muscian in Chicago in 1930 was born in Circleville, Ohio in 1891.  There must have been a very good piano teacher in Circleville when he was growing up. I wonder if the piano player in the photograph is related to Sammy Stewart.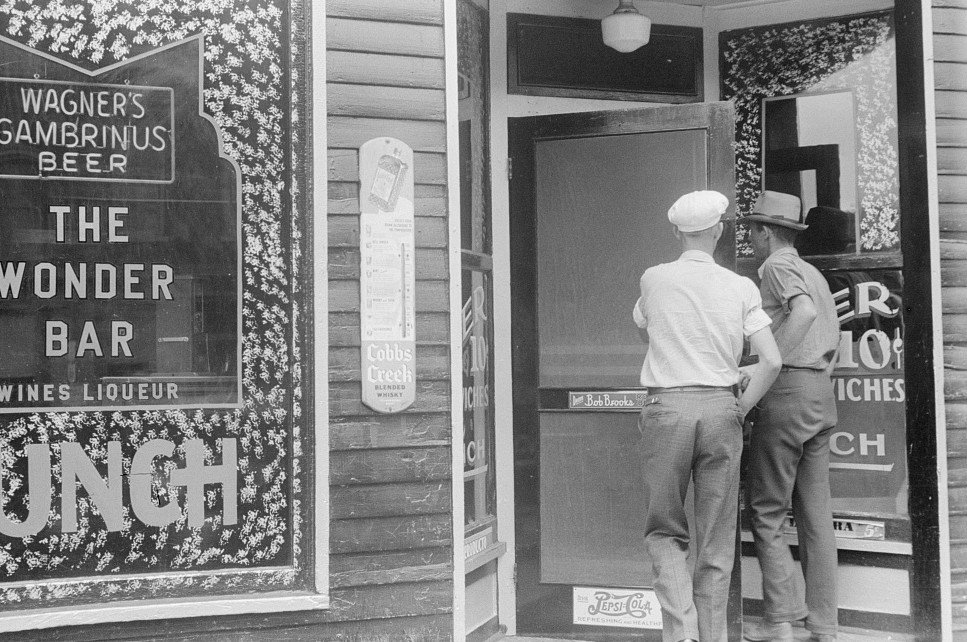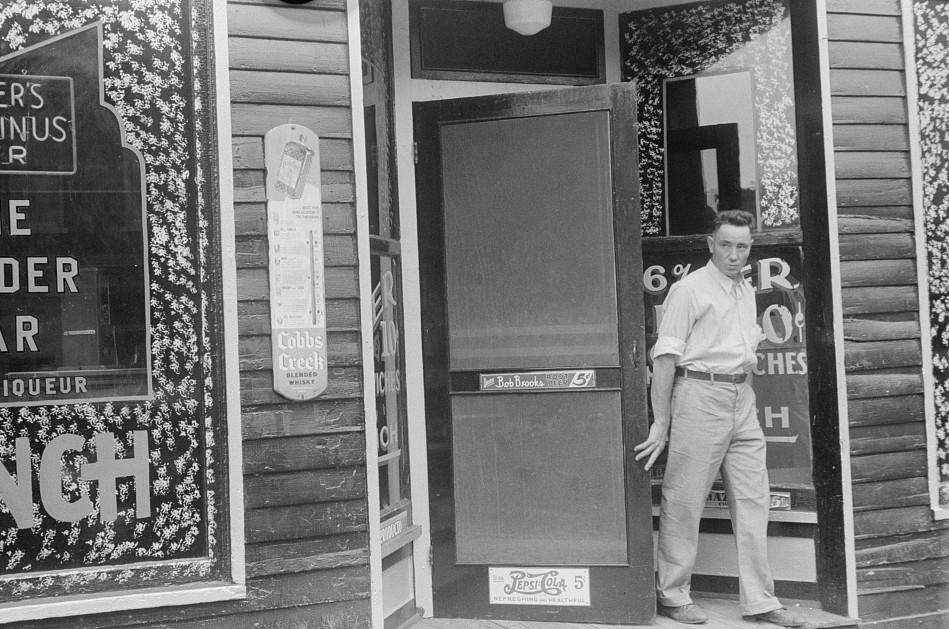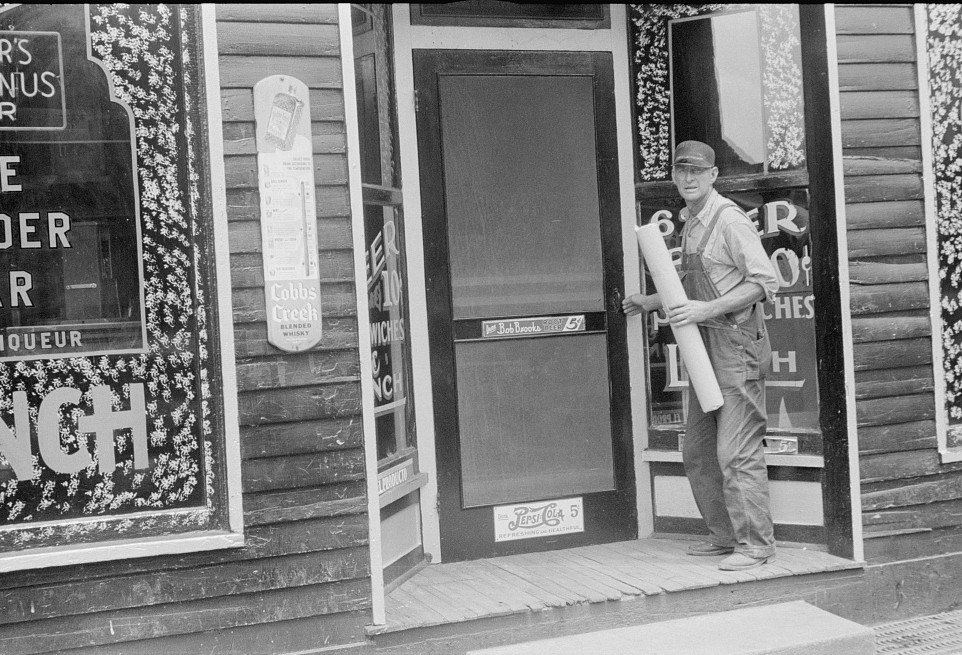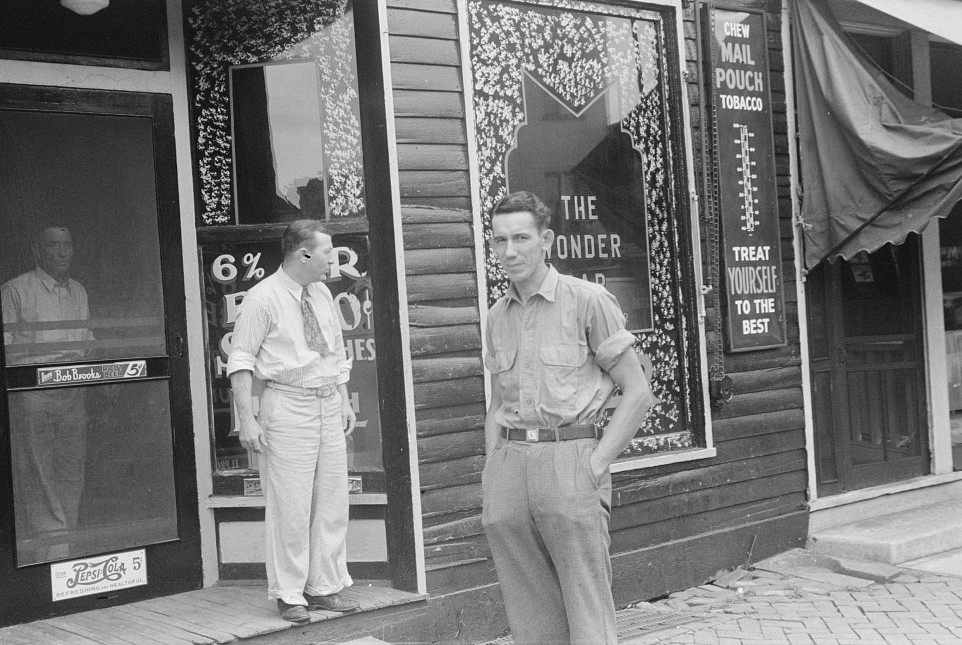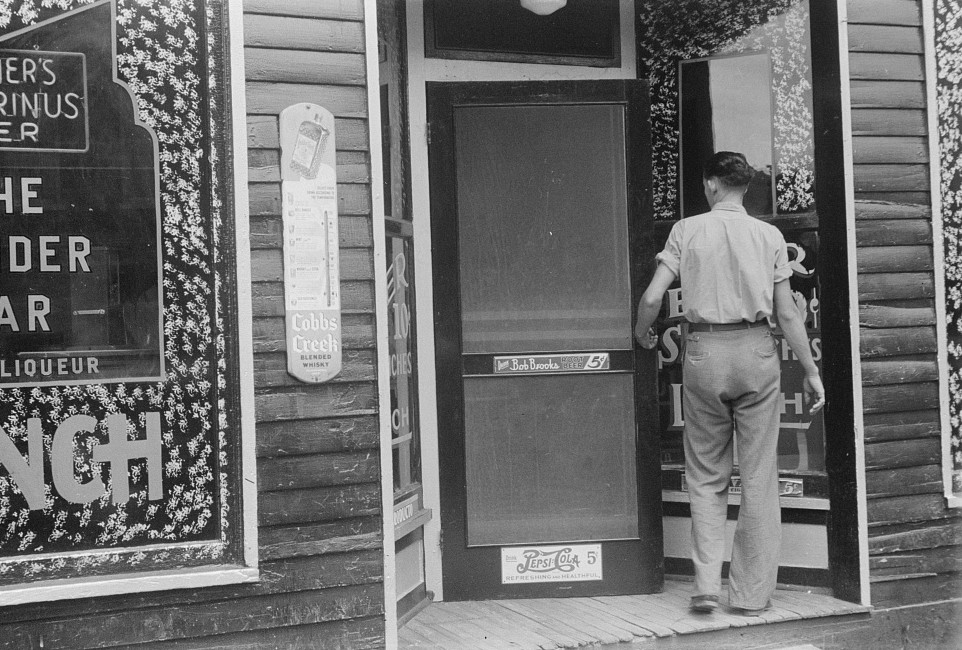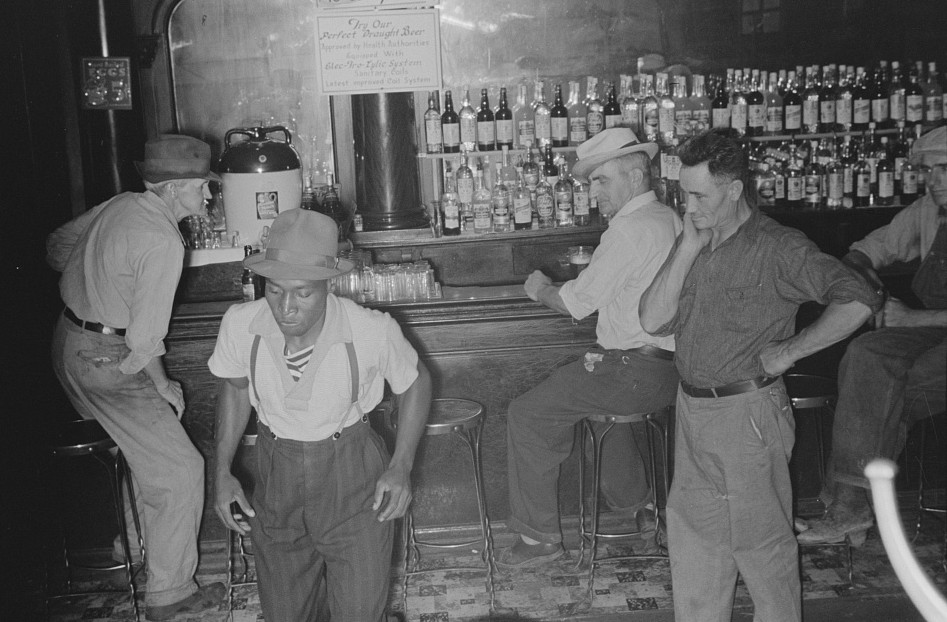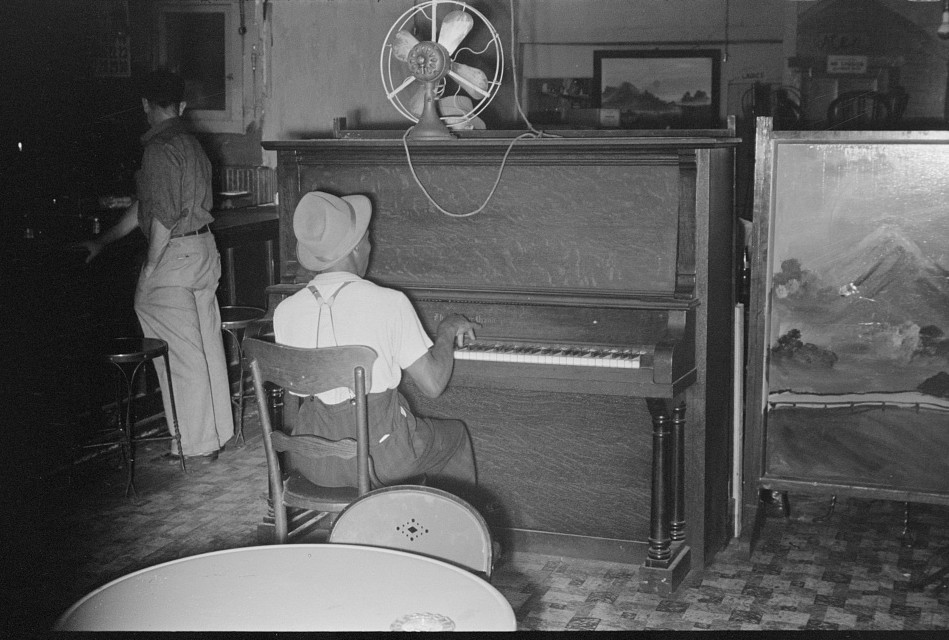 Another famous entertainer from Circleville, Ohio was Vaudeville performer Ted Lewis. He is buried in Circleville and there is a Ted Lewis museum in the Circleville on Main street today.
 SOURCES
Vinegar of the Four Thieves was a recipe that was known for its antibacterial, antiviral, antiseptic and antifungal properties for years. It was even used to cure the Bubonic Plague. See Thomas Jefferson's recipe in VINEGAR OF THE FOUR THIEVES: Recipes & curious tips from the past