The Ohio River flood of 1937 took place in late January and February 1937. With damage stretching from Pittsburgh to Cairo, Illinois, one million people were left homeless, with 385 dead and property losses reaching $500 million ($8 billion in 2012 dollars). Federal and state resources were strained to aid recovery, as the disaster occurred during the depths of the Great Depression and a few years after the Dust Bowl.
The Great Flood of 1937 surpassed all prior floods during the previous 175 years of modern occupancy of the Ohio River Valley. The overall scope of the flood surpassed the major floods of 1884 and 1773, and geological evidence suggests the 1937 flood outdid any previous flood. Seventy percent of Louisville was submerged, forcing 175,000 residents to flee. Ninety percent of Jeffersonville, Indiana was flooded.
Downtown Huntington, West Virginia January, 1937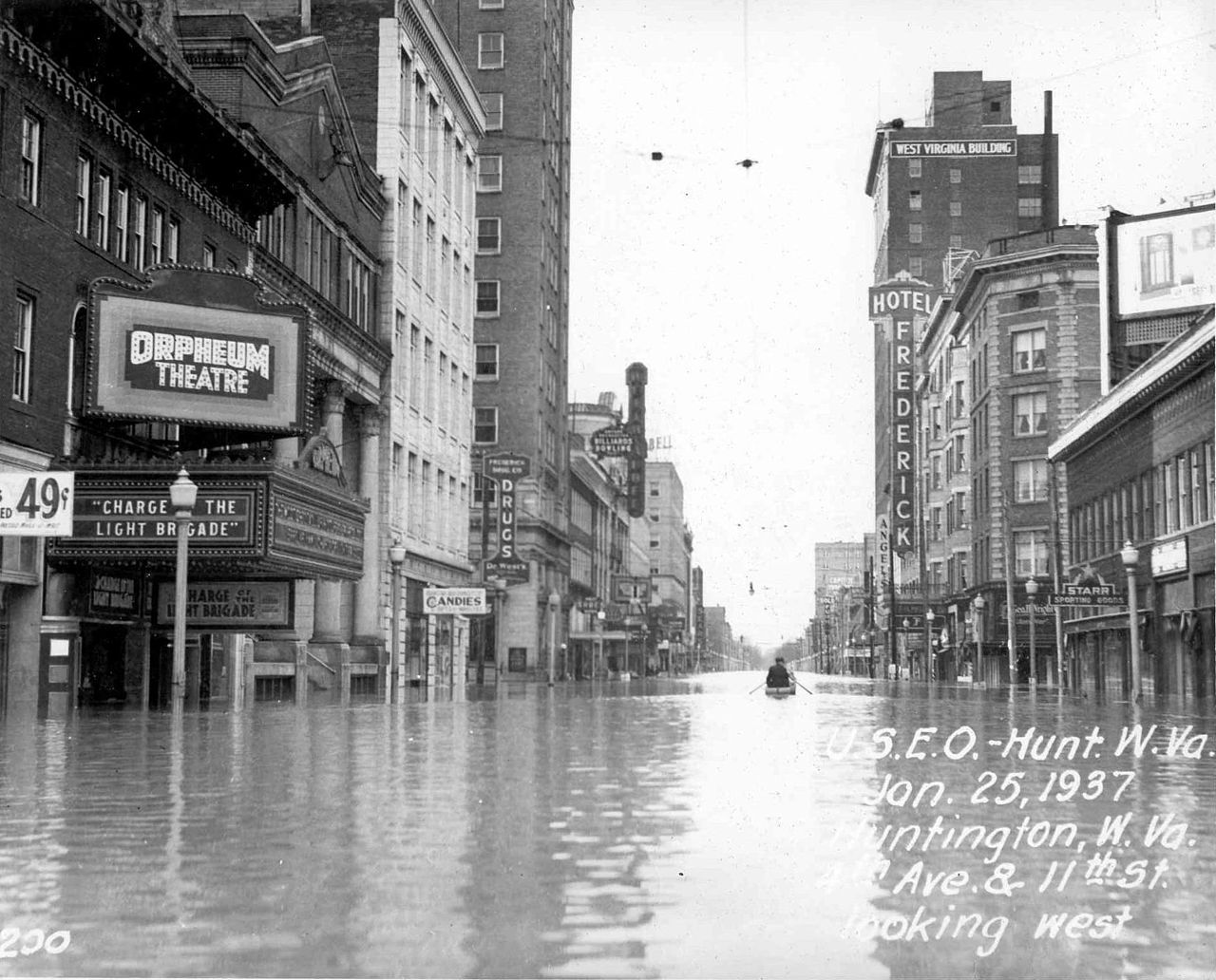 https://www.youtube.com/watch?v=NK9FPJb-UJQ
Traveling flooded streets in Kentucky in January 1937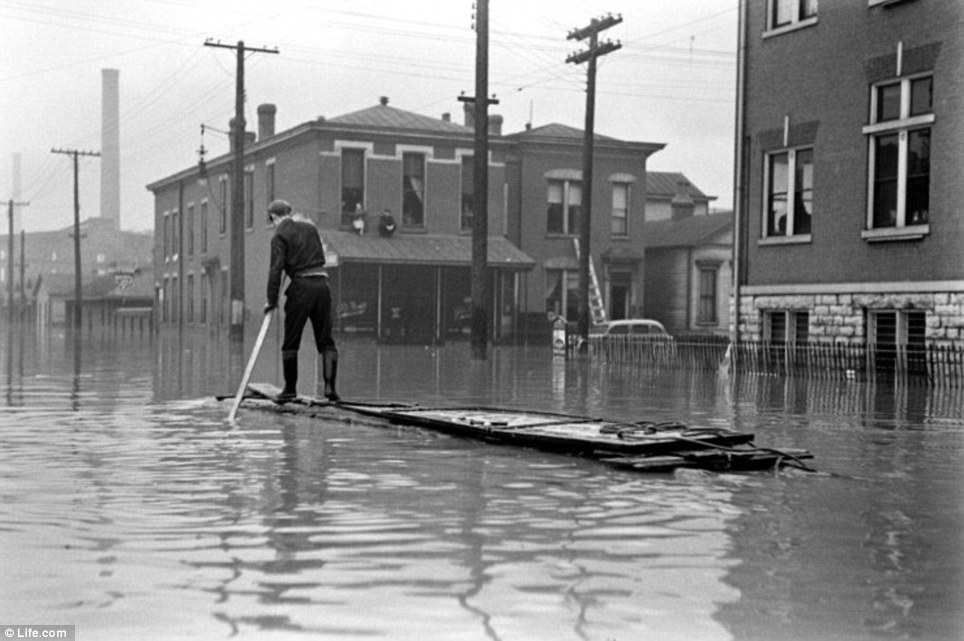 Louisville, Kentucky 1937 flood
 Rising waters in Kentucky left a man stranded with his dog in January 1937

Coney Island flooded in 1937
2nd Street in Ironton, Ohio
The scale of the 1937 flood was so unprecedented that civic and industrial groups lobbied national authorities to create a comprehensive plan for flood control.
In January 1937, the U.S. Army Corps of Engineers, District Engineer, MAJ Bernard Smith dispatched an entire fleet down the Cumberland River for rescue and relief work in response to the severe flooding. The bridges were too low to allow the vessels to pass under, so the vessels were forced to steam across farmland and bridge approaches, dodging telephone and power lines.
Grant Memorial Bridge in Point Pleasant, Ohio in 1937 flood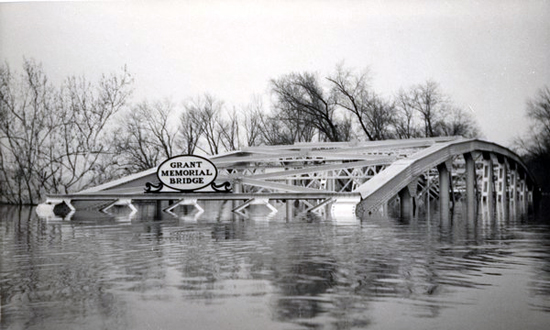 The federal government under President Franklin D. Roosevelt sent thousands of area WPA workers to the affected cities to aid in rescue and recovery. It also sent supplies for food and temporary housing, and millions of dollars in aid after the floodwaters receded.
Best selling Historical Fiction TAPESTRY OF LOVE (3 Book Series) Inspired by real people and actual events from colonial America 

– three full novels for only $8.97