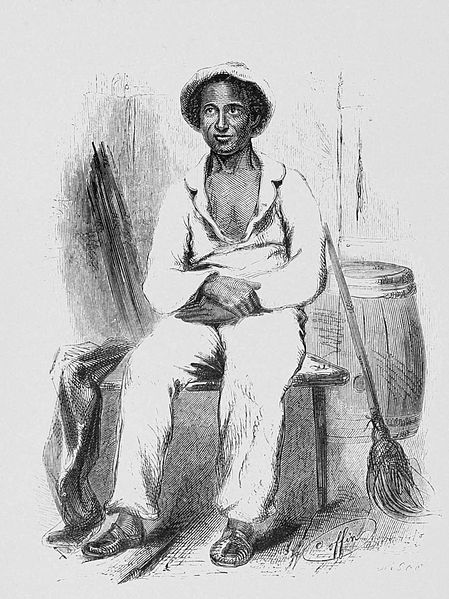 The movie, Twelve Years a Slave, won the Academy Award for picture of the year. It depicts a true story of the 1841 kidnapping and subsequent slavery of Solomon Northup, a free African American living in Saratoga, New York. The end of the movie does not tell what happened to him after he regained his freedom and I tried to find out more about his story.
The book, Twelve Years a Slave, (see 5th column) was written and released in 1853. It immediately received a strong reaction. Many newspaper articles were written about Solomon's book and story. The Vermont watchman and State Journal of February 10, 1853 reveals vivid details, including the letter Solomon wrote in June 1841 to Henry B. Northrop.
Solomon's life is traced further in the Washington D C Daily Evening Star newspaper article of June 22, 1853 where he was working with Frederick Douglas to free slaves. 

For a time, he was on a lecture tour as the Vermont Watchman and State Journal of Montpelier, Vermont on Jan 26, 1855 indicates. (2nd column). He frequently faced challenges in his lectures, even in Canada as the Fayetteville Observer, Fayetteville, Tennessee on September 10, 1857 and the Holmes County Republican, (column 6, bottom) Holmes County Ohio, August 27, 1857 reports.
The Windham County Democrat (bottom of 2nd column) of Battleboro Vermont, on March 2, 1853, reported that Solomon went before Congress to petition for an allowance due to his kidnapping.
His kidnappers, J. S. Russell and  Murrill were caught in July of 1854 as recorded by the Daily Dispatch  of Richmond, Virginia (2nd column, near top). More information about the two men arrested was in the July 14, 1854 edition of the Daily Dispatch and the Lancaster, Ohio July 27, 1854 weekly Lancasater Gazette. (3rd column).
The case against the men ran into trouble quickly. There were even accusations that Northup had been an accomplice in the kidnapping in some newspapers like the Ottawa Free Trader (1st. column) of Ottawa, Illinios on July 27, 1857.
Nothing more is known
Nothing more is known about Solomon Northup after 1857. There were rumors that he had been captured again and returned to slavery. The following about his disappearance is from Wikipedia:
Sometime in the summer of 1857, Northup had been in Canada, preparing to give a lecture. In 1909, John Henry Northup, Henry's nephew, wrote: "The last I heard of him, Sol was lecturing in Boston to help sell his book. All at once, he disappeared. We believe that he was kidnapped and taken away or killed." In letters written in the 1930s, John R. Smith reported that Northup had visited Smith's father, Vermont Methodist minister Rev. John L. Smith, with whom Northup and former slave Tabbs Gross had worked in the early 1860s aiding fugitive slaves on the Underground Railroad. Smith describes the visit as occurring after Lincoln's Emancipation Proclamation, and hence after January 1863.
There is no contemporary evidence of Northrup after 1857. Northup was not recorded with his family in the 1860 United States Census. The New York state census of 1865 records his wife Anne Northup (but not Northup himself) living with their daughter and son-in-law, Margaret and Philip Stanton, in nearby Moreau in Saratoga County. In 1875 Anne Northup was living in Kingsbury/Sandy Hill in Washington County. When Anne Northup died in 1876, some newspaper notices of her death said that she was a widow. One obituary, while praising Anne, says of Solomon Northup that "after exhibiting himself through the country [he] became a worthless vagabond." The 21st-century historians Clifford Brown and Carol Wilson believe it is likely that he died of natural causes. They think a later kidnapping was unlikely as he was too old to be of interest to slave catchers, but his disappearance remains unexplained.  
Newspaper article in 1894

A curious newspaper article appears in The National Tribune, (4th column, middle) Washington, D. C. on October 11, 1894 by the Editor of the paper, which describes the novel, Twelve Years a Slave, as a fiction and again states that Solomon Northrup was an accomplice in his kidnapping. The editor states that the story was related to him by by Alexander Merrill, who was 80 and living in Washington, D. C.  He was the same Merrill tried for the kidnapping.
There is a happy ending to Solomon Northup's story. On July 24, 1999, Mayor O'Connell of Saratoga Springs, NY presented a historical marker to the Solomon Northup's descendants and the town declared July 24 as Solomon Northup Day to remember the suffering of Northup and other African Americans who lived as slaves. With the addition of the movie winning the Academy Award, Solomon Northup's story is sure to be remembered.
More information of his travels can be found at The Solomon Northrup Trail.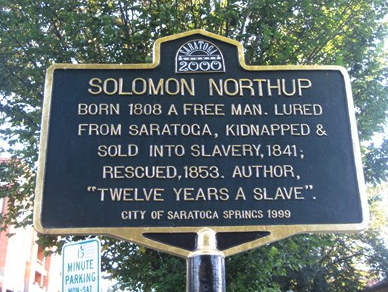 Court records dating back to the 1630s create historical accuracy as the reader is taken back to the primitive days of colonial Virginia and Maryland where the Pattendens encounter life-changing difficulties with Indians, ducking stools, illness, massacres, death, loneliness, love, and greed.
READER REVIEW OF 

RIBBON OF LOVE: 2nd edition – A Novel of Colonial America 

 Book one: The exhilarating action and subplots keep the reader in constant anticipation. It is almost impossible to put the book down until completion. – Dr. Don P. Brandon, Retired Professor, Anderson University