He was hard pressed to get enough to eat, and went bankrupt, but eight years later he was wealthy. Today his work is known world-wide and he is beloved from small fishing villages to the frozen North. He could have driven around in a Rolls Royce, but instead he plowed his profits back into his work and drove around in a second-hand car.
Do you know his name?
You probably have something in your house with his name on it today. This man once lived in Kansas City where he was an ambitious artist. He delivered papers for the Kansas City Star when he was younger,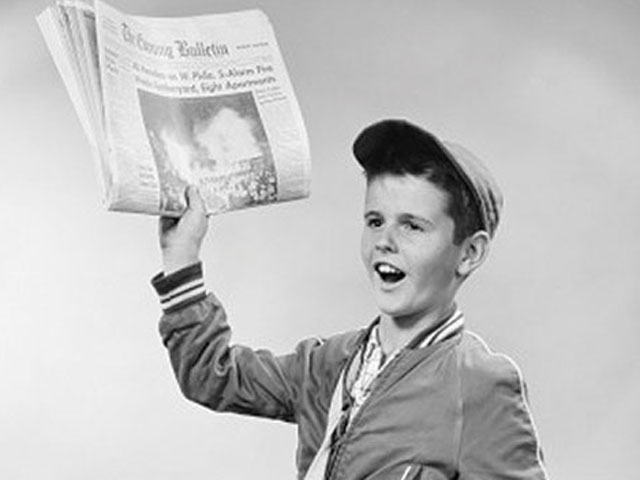 When nobody wanted to hire him as either an artist, his brother Roy who had moved back to Kansas City was working in a local bank. He got his brother a temporary job through a bank colleague at a local Film Company, where he created advertisements for newspapers, magazines, and movie theaters.
Pesmen Rubin Film Co.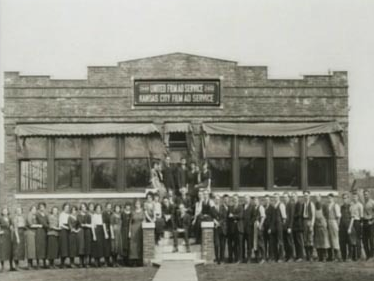 While working for the company, he made commercials based on cutout animation, Disney became interested in animation and decided to become an animator.
He practiced at night, trying to learn how to make theatrical cartoons. He started a company called Laugh-O-Grams for theatrical cartoons, but his company did not make money and went bankrupt.
At the Film Co. he also met cartoonist Ubbe Iwerks and, when their time at the studio expired, they decided to start their own commercial company together. In January 1920, Walt Disney and Iwerks formed a short-lived company called "Iwerks-Disney Commercial Artists".
Walt Disney and Ubbe Iwerks ca. 1920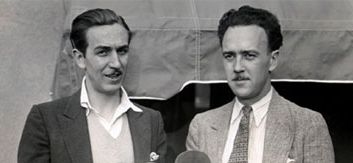 He learned from his failure and went to Hollywood where his brother, Roy, had moved.
Disney finally decided to go to Hollywood. He and his brother started the first animated film studio in Hollywood. They produced several series on shoe-string budgets. One major one was called  "Oswald the Rabbit," but that was a failure. He and Iwerk lost the rights to "Oswald the Rabbit," He was again without money and without a job.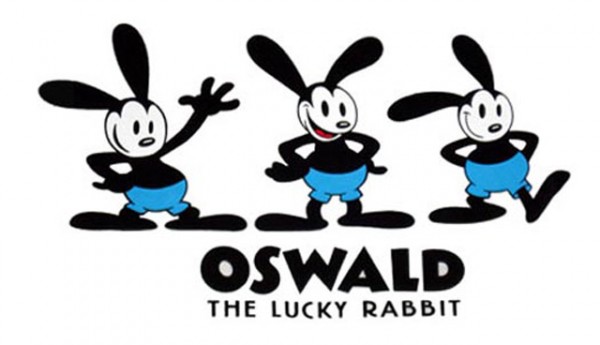 One day, while on a train ride, the idea of a mouse as an animated character was born. It came to him when he was at the lowest point in his life and considered himself a failure.Disney started to sketch. This mouse was the inspiration for the best known mouse in the world, Micky Mouse.
Iwerks reworked the sketches made by Disney to make the character easier to animate, although Mickey's voice and personality were provided by Disney himself until 1947. In the words of one Disney employee, "Ub designed Mickey's physical appearance, but Walt gave him his soul.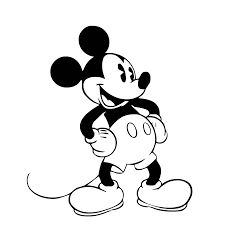 The initial films were animated by Iwerks, with his name prominently featured on the title cards. Originally named "Mortimer", the mouse was later renamed "Mickey" by Lillian Disney, who thought that the name Mortimer did not sound appealing.
The first animated short feature Mickey, Plane Crazy, was a silent film like all of Disney's previous works. After failing to find a distributor for the short and its follow-up, The Gallopin' Gaucho, Disney created a Mickey cartoon with sound called Steamboat Willie.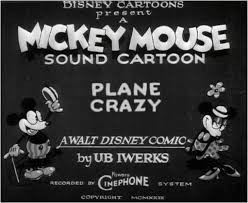 A businessperson named Pat Powers provided Disney with both distribution and Cinephone, a sound-synchronization process. Steamboat Willie became an instant success. Mickey soon eclipsed Felix the Cat as the world's most popular cartoon character. Mickey's popularity grew rapidly in the early 1930s. On November 18, 1932, Disney received a special Academy Award for the creation of "Mickey Mouse".
Walt Disney 1946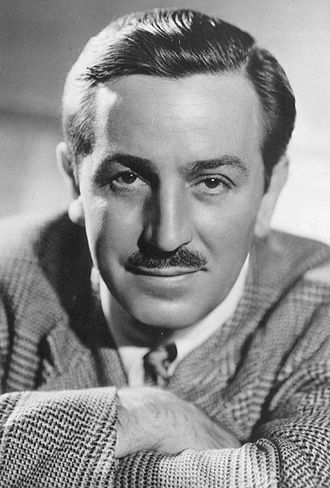 Walt Disney's subsequent success as an American business magnate, cartoonist, and filmmaker. is known throughout the world. When asked, he contributed his secret for success as being in love with your work. He said the idea of merely making money did not appeal to him. His work was the real thrill and adventure of his existence.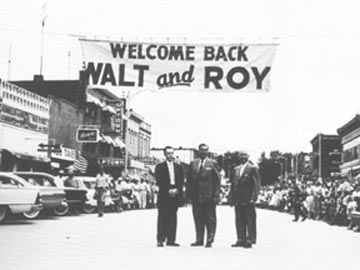 He died on December 15, 1966, from lung cancer in Burbank, California. He left behind a vast legacy, including numerous animated shorts and feature films produced during his lifetime; the company, parks, and animation studio that bear his name; and the California Institute of the Arts.
Walt Disney's story in his own words.
Discordance: The Cottinghams (Volume 1)

 – 

A novel inspired by the experiences of the Cottingham family who immigrated from the Eastern Shore of Virginia to Bibb County, Alabama 
Filled with drama, suspense, humor, and romance, DISCORDANCE continues the family saga from the Tapestry of Love series with the children of Mary Dixon who married Thomas Cottingham. 
Inspired by true events and the Cottingham family that resided in 17th century Somerset, Maryland and Delaware, colonial America comes alive with pirate attacks, religious discord, and governmental disagreements in the pre-Revolutionary War days of America.