A Well Treated Thermometer
A prominent physician of Baltimore tells of an amusing experience of the early days of his practice when he was residing in a small town where by far the majority of the workers were miners.
"I was greatly distressed at the unsanitary conditions prevailing in their cottages," says the doctor. "and, among other things, I tried to explain to each household the importance of maintaining a wholesome atmosphere in their sleeping rooms. I laid in a stock of thermometers, which were distributed to the household where they were most needed. I took pains to point out to each family in turn just how this thermometer would indicate the proper degree of temperature.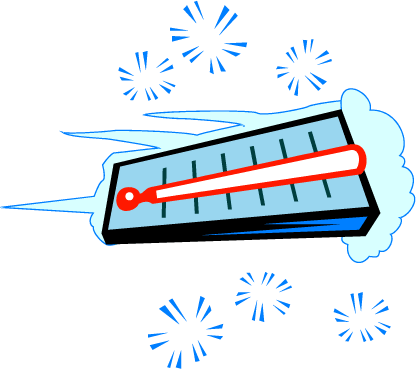 "As I was making the rounds one day I inquired of the woman at the head of one establishment, wherein I observed my thermometer proudly displayed at the end of a string, whether she had followed my instructions
"Yes sir,' answered she; 'I'm very careful about the temperature, I watch the thing all the time as it hangs up there."
"What do you do when the temperature rises above us?"
"I take it down sir, an' put it outside till it cools off a bit."
Harper's Weekly 1908