You never know what interesting photographs you might run across while doing research.  Below are some pictures taken by Paul Carter, a Resettlement Administration employee in 1936 while his was visiting Freeport, Maine.  The man in the photographs must have been quite a character and very inventive. I'd love to know more about him.
The hermit of Maine playing his unique musical instrument, two organs and a piano combined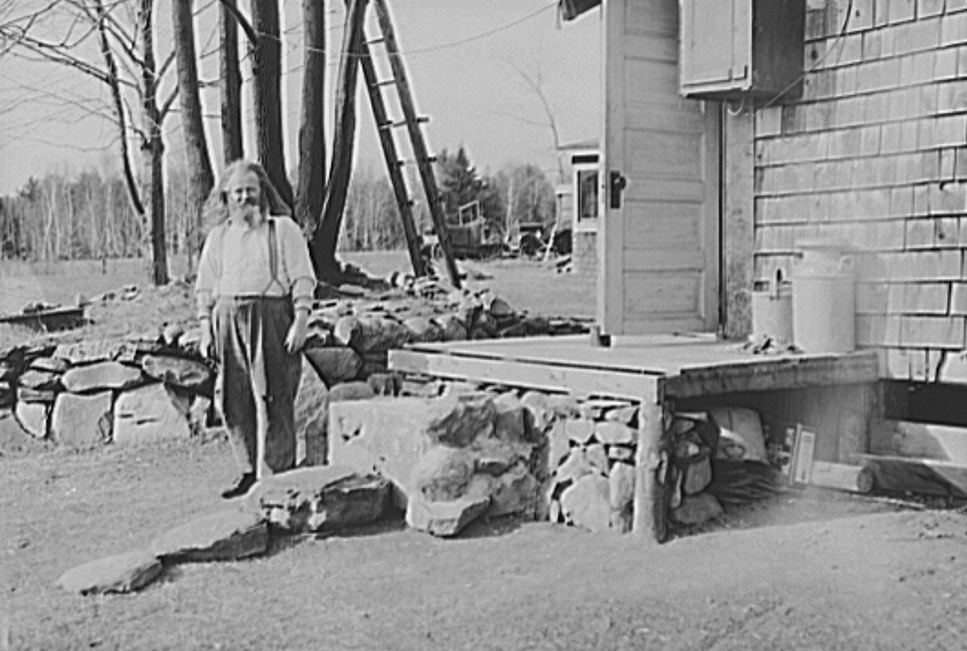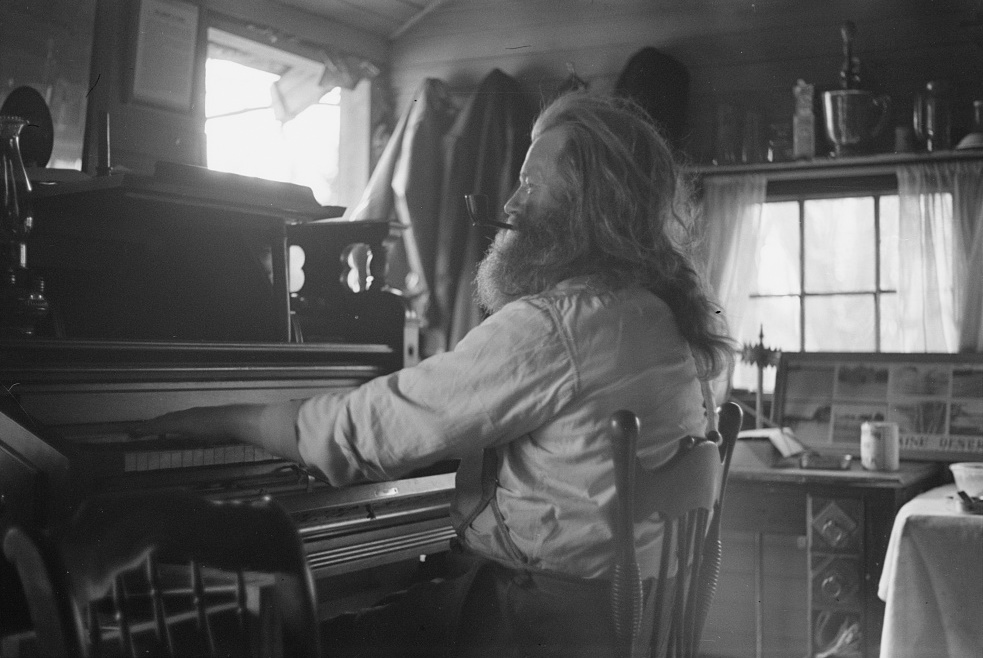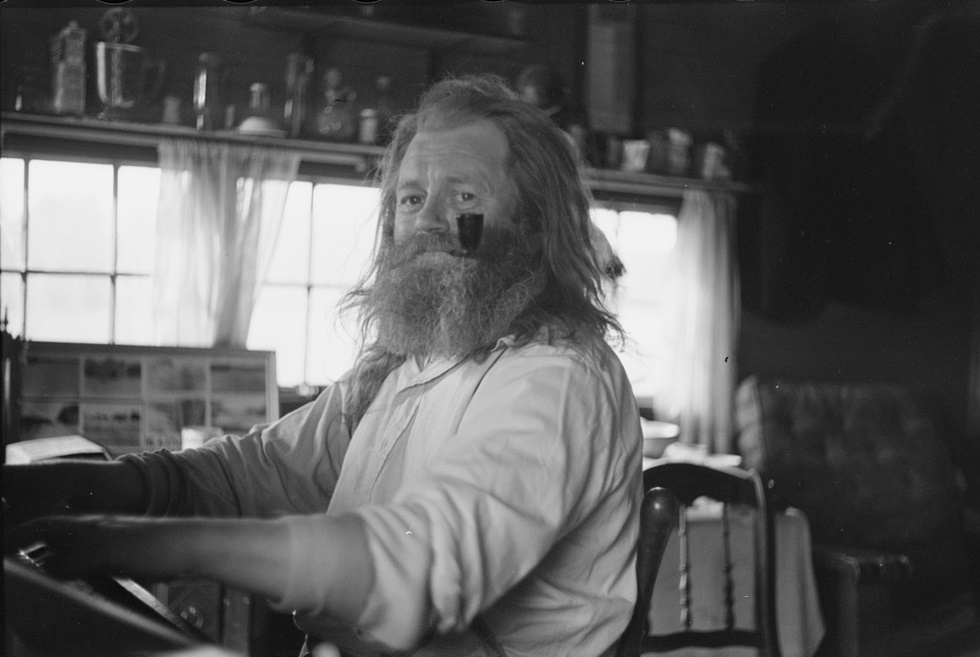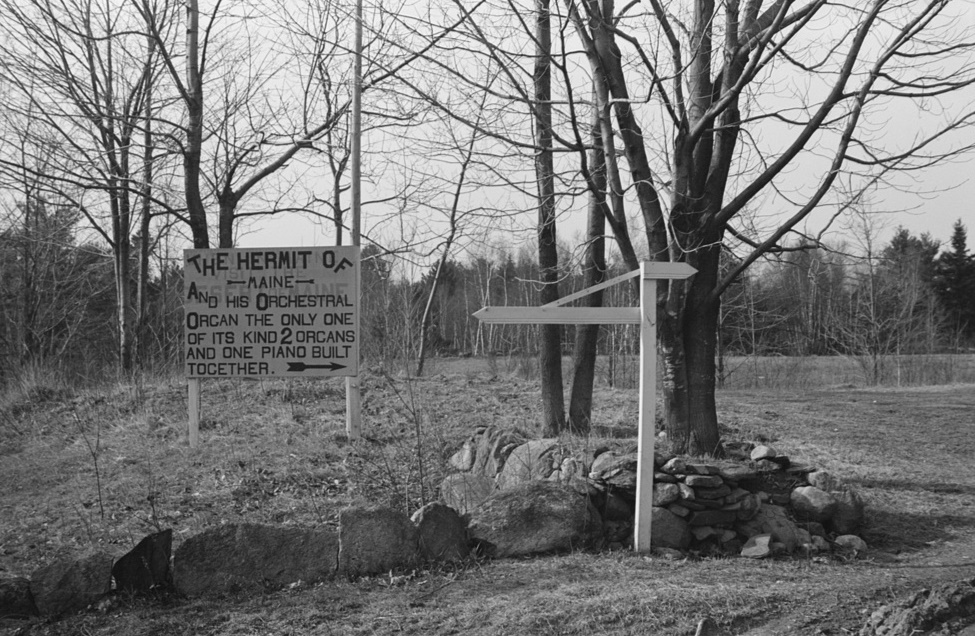 As family historian, do you have friends and family ask you how to get started in family research? This is a hard question to answer in a few minutes. Refer them to the book below to help them get started in this fun hobby. Purchase several – Books make great gifts!