CAULK'S FIELD HOUSE
Built 1743
Especially interesting is this old farm to those fond of stories of the wars with Great Britain, for here in the moonlight of a hot summer night, August 31, 1814, in the early morning hours was fought a battle that was singularly important—the Battle of Caulk's Field.
Capt. Sir Peter Parker, on his ship, the Menelaus, was sent up the bay to capture if possible the Kent County troops, known as the Twenty-first Regiment of Maryland Militia, then under the command of Col. Philip Reed. During the engagement Captain Parker received a mortal wound and died while being carried on the shoulders of his men back to his ship. Fourteen of the British soldiers were killed and twenty-nine wounded. Only three of Colonel Reed's men were wounded, and those not seriously.
Caulk's Field House Today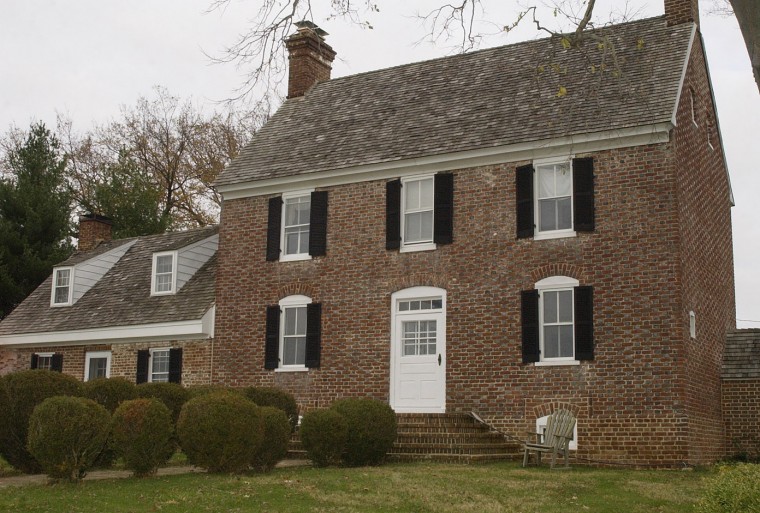 The old "Caulk's Field" house, now owned by E. J. Watson, was built in 1743, and on the east gable the date is traced in the wall with the brick.
https://www.youtube.com/watch?v=Wq8CazQTWOs
Caulk's Field—Kent County braced for the return of the British in August 1814. Enemy raiders had destroyed Georgetown the previous year while terrorizing Maryland's Eastern Shore. Now they were back in an attempt to divert attention from the main objective of Washington. They landed on the Bay shore on August 30, and marched inland to encounter the American militia at the Isaac Caulk farm.
Looking west at Caulk's Field where the Americans were thought to be encamped.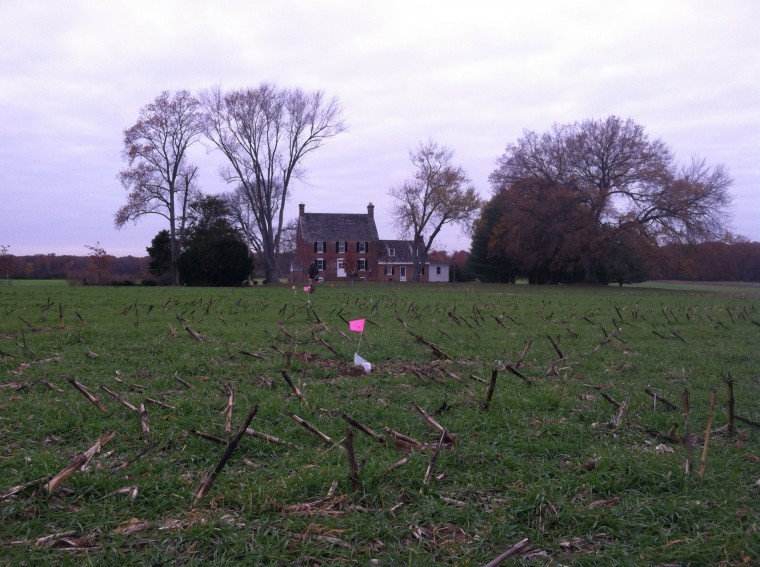 The Americans stood their ground during the night attack. Heavy British casualties included a popular young officer, Captain Sir Peter Parker. The victory in the Battle of Caulk's Field boosted American morale following the enemy's invasion of Washington, D.C.
There was a bicentennial reenactment of the Battle of Caulk's Field August 31, 2014
SOURCES
 History of Kent County Maryland, 1630-1916, Fred G Usilton.
Maryland's Colonial Eastern Shore: Historical Sketches of Counties and of Some Notable Structures Swepson Earle, Percy G. Skirven Weathervane Books, 1916
Amazon.com – Read eBooks using the FREE Kindle Reading App on Most Devices
Try a trial Membership by clicking the link below. Join Amazon Prime – Watch Over 40,000 Movies & TV Shows Anytime – Start Free Trial Now
You can now give a gift of Amazon Prime  = click this link to learn how – Shop Amazon – Give the Gift of Amazon Prime