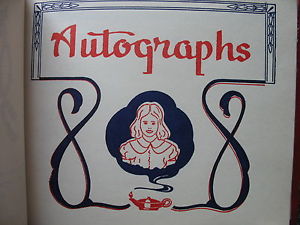 May I have your autograph?
by
Did you have an autograph book when you were a young? My teenage grandchildren would say, "What is that?" All their experience with autographs is the how to get the signature of some famous ball player scribbled on a picture, program, baseball, or football. Famous person's autographs are usually hot items to sell or buy on Antique and Pawn shop TV programs.
While cleaning out a drawer last week I discovered two small autograph books about a 4 ½ x 5 size. These small books were given to friends to record some little comments related to the owner on the pages of the book. Boy, Did that bring back memories of about 65 years ago! As I turned each page I read some of the poems and best wishes written at my age, 10-13years old. (1946-1949). Here are some examples written by my friends, relatives and teachers:
"

It is a pleasure to write in your autograph book. I think you are a very nice girl."

"

Well, ask me my name, 'Sloppy Joe,' ask me again and you still won't know."

"

Ribbons on your shoulders, Slippers on your feet, you're my Little Darling and I think you are sweet!"

"

I love you little, I love you big, I love you like a big fat pig." Love till the dogs turn into cats."

"

To forget you I could never, 'tis in vain of me to try, I'll think of you forever and love you till I die."

"

When heaven folds her curtains back and pins them with a star, remember I will be your friend no matter where you are."

"

When you get married and have twins don't send for no safety pins."

"

The ocean is wide and I can't step in. I love you and I can't help it. To last until it snows in the summertime."

"

You were once a little baby with eyes so blue and bright, but now you are a little lady so hope you'll straighten up and always fly right."

"

Love and best wishes for happiness always."

"

If you see a mule behind a tree, pull his tail and think of me."

"

You and your fellow kiss at the gate, love is blind but your neighbors ain't."

"

As sure as the vine grows around the stump, you are my sugar bunch."

"

Roses are red, violets are blue, sugar is sweet and so are you."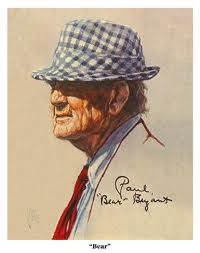 My daughter has a signature from Bear Bryant she obtained when she was a student at the University of Alabama in the early 1980's. She and a friend were walking by where Coach Bryant was sitting outside and he graciously signed her piece of notebook paper which was all she had to write on at the moment. Guess what? As of now she can't locate where she put the autograph! Maybe it will show up some day.
A birthday card was sent to my Dad on his 80th in 1989 from Barbara and President George Bush. It was autographed but I supposed it was a copy.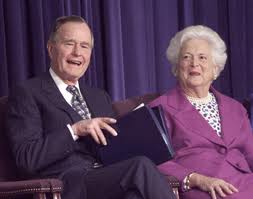 Now, again reading my two autograph books I see how immature and childish it was, but at the time it meant a lot to me as a teenager. I treasure those comments.