My Mother had the secrets for self-confidence
by
My mother was born in 1897 and grew up in Martha, KY which is a small dot on a good map.  My Dad grew up within that same dot and their family farms were about 1 ½ miles apart.  My parents were married in the closest town of Louisa on Halloween in 1928.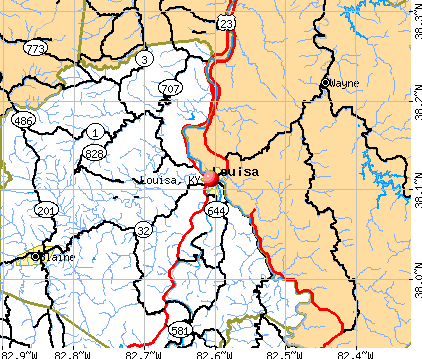 When I was 3 years old my mother's dad was near death and our family left quickly to go to her parent's farm.  There was no automobile road the last 300 yards to the farm and Dad drove into a creek bed to get close enough to walk the rest of the way.  My Grandfather died while we were there.  Back then, hard work was the norm to stay alive.  You made, repaired, grew, shot game, canned, or slaughtered livestock and seldom went to a store.  A preacher may arrive in the area once a month and the big time from work was a pie supper (still work for the ladies) where the ladies pies would be auctioned off and the gentleman who bid the highest for the ladies pie had the privilege of walking her home.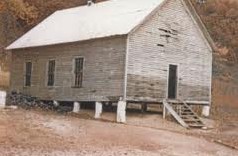 My mother taught in a small one-room school house, played the violin in a three piece band (guitar, banjo, violin) and they were backed up by eight singers.  I have a picture of her with that band.  They called themselves the 'Good Time Club'.  Mother became Post Master of Martha, KY and I have a picture of that post office (a rectangle shaped shed about 6 by 12 feet).  I have several small wooden mail boxes used in that post office.  Mother delivered mail on horseback and I have a picture of her on that horse.
Many years later I was told that the locals at the time said mother surely would meet her demise by the speed by which she rode that horse up and down the hills and through the creek bottoms.
My mother loved her niece, Rowena and they respected one another and were the best of friends.  This prompted many visits by Rowena to our house and my brother and I received much love and attention from her
My mother dearly loved her two sons and when we were teenagers she gave us instructions on the secret of self-confidence.  The following is a partial list of those instructions:
Look, act and talk as if you have already succeeded. Carry the triumphant, victorious attitude everywhere.
Never allow yourself to be caught without it or display defeat in your face. No matter how badly things are going with you, never look like a defeated person.  Even if your back is against the wall and you don't know what to do or where to turn or how to make the next move, still hold the victorious attitude.
Face toward your goal whether you can see it or not and the way will open for you to go forward even as the Red Sea opened to the faith of Moses. Self-confidence is the miracle worker of all ages.  It is that mighty invisible power that makes men do the impossible.
Self-faith is really faith in God and it makes man co-partner with him in doing mighty things.
The secret of self-confidence hinges on the kind of thoughts you think.  If you nurture positive thoughts over a long period of time, you are going to get positive results.
Your subconscious mind is very accommodating.  In the long run, it will act out exactly what you feed in.
Mother liked to write poetry and the following poem was printed in our church bulletin (Unity Baptist Church, Ashland, KY) in 1949: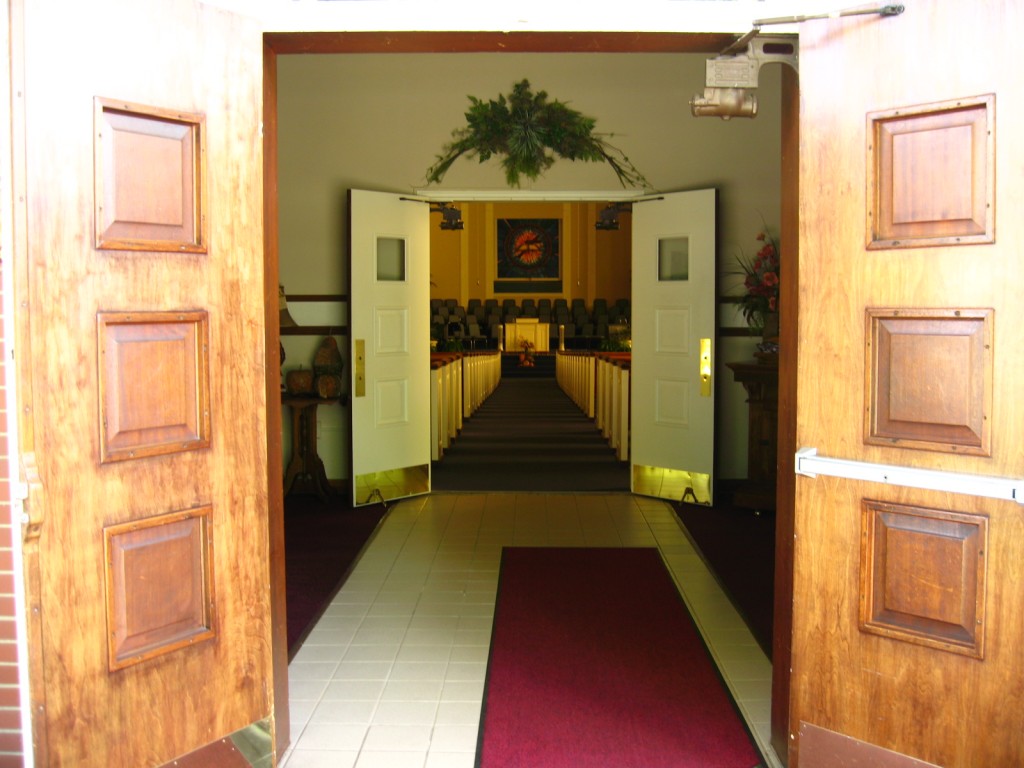 THE HOUSE OF WORSHIP
The building may be refined or it may be crude
Without lofty tower,
But it stands as a constant reminder of God's presence
And his power.
It is a precious heritage, the strength and light
Of every nation,
And the center from which emerges freedom
And civilization.
Here, as we sing joyful songs and look to God
In humble prayer
Our hearts unite in fellowship and each other's joys
And cares we share;
Our faith is strengthened, our soul is refreshed
As the Word of God we hear,
And we seem to see Jesus walking in our midst –
He is so very near.
I thank Thee dear Lord, that in our native land,
We have this sacred place,
Where we may freely assemble and together
Seek Thy blessed face;
Where, by the teaching of the Scriptures we learn
The plan of salvation
And endeavor to send the gospel light
Throughout all this creation.
The last time I talked to my mother in her house before she had to go to a nursing home (she was 90 years old) she was sitting in her chair in the living room and motioned for me to get down in front of her.  I was on my knees and reached out my hands and held hers.  She said "I want to thank you for something."  I said "What in the world for, Mother?"   She said "You never gave me any trouble".  WOW!  What a statement!  We held hands for a minute or two and I'll cherish those moments forever.
Unlock all stories
Join our Alabama Pioneers Patron Community!
Amazon.com – Read eBooks using the FREE Kindle Reading App on Most Devices
Try a trial Membership by clicking the link below. Join Amazon Prime – Watch Over 40,000 Movies & TV Shows Anytime – Start Free Trial Now
You can now give a gift of Amazon Prime  = click this link to learn how – Shop Amazon – Give the Gift of Amazon Prime