Birmingham, Alabama was a pilot city for the 'Quiet home' program in 1965 to eliminate the "jangled nerves" caused by working and living in noisy urban environments.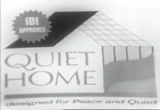 The 1965 Parade of Homes was a marketing event in Birmingham, Alabama for new home construction put on by the Birmingham Association of Home Builders in 1965. Many people moved 'Over the Mountain' to the suburbs on Tyler Road which makes up Hoover, Alabama today.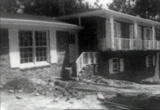 Event took place off Tyler Road
The event took place at a new subdivision off Tyler Road in Hoover with 13 new homes constructed by 13 separate builders on site drawn by lot. Visitors were invited to park at a paved lot at the intersection of Columbiana Road and U. S. Highway 31 and take shuttle buses to the site.
The wooded area was transformed from a forest to a beautiful suburb. The Parade of Homes films below will bring back memories of what the area and the new construction of houses, many which still exist today.
The names of the homes are listed below. It would be fun to know how many of these homes still exist?
"Greenview Relay House"
"The Aristocrat"
"The La-Due Manor"
"The Mountaineer"
"The Crestview"
"Villa Serena"
"The Diane"
"Whisper Home"
"The Monticello"
"The Greenview"
"The Southernaire"
"The Greenwood"
"The Tanglewood"