SUPER FOODS
by
In the 1940s in Romulus, Alabama we didn't worry about "superfoods". We nibbled anything that looked interesting and avoided those that were forced upon us as being good for us.
In early spring we robbed Daddy's clump of asparagus and dared each other to eat. He couldn't understand why he couldn't find enough for an elegant meal.
ASPARAGUS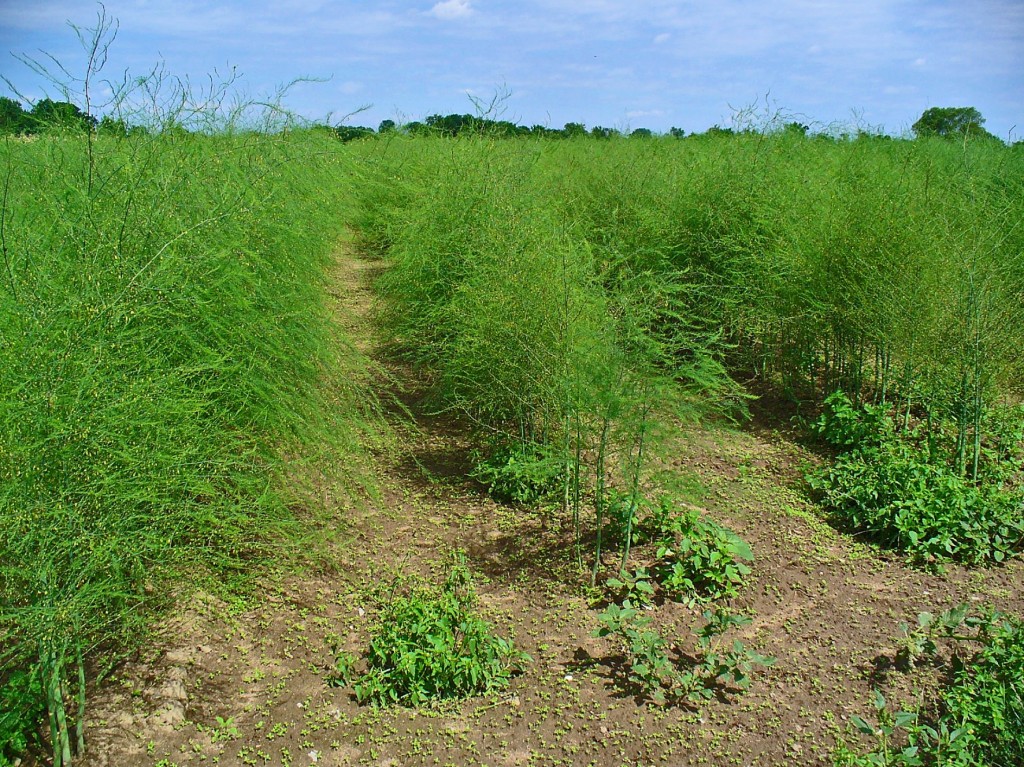 Then we were warned not to eat raw field peas and string beans because raw stuff would "make us sick". The rain washed fruits and vegetables had no toxic poisons on them. We simply couldn't afford chemical pesticides.
FIELD PEAS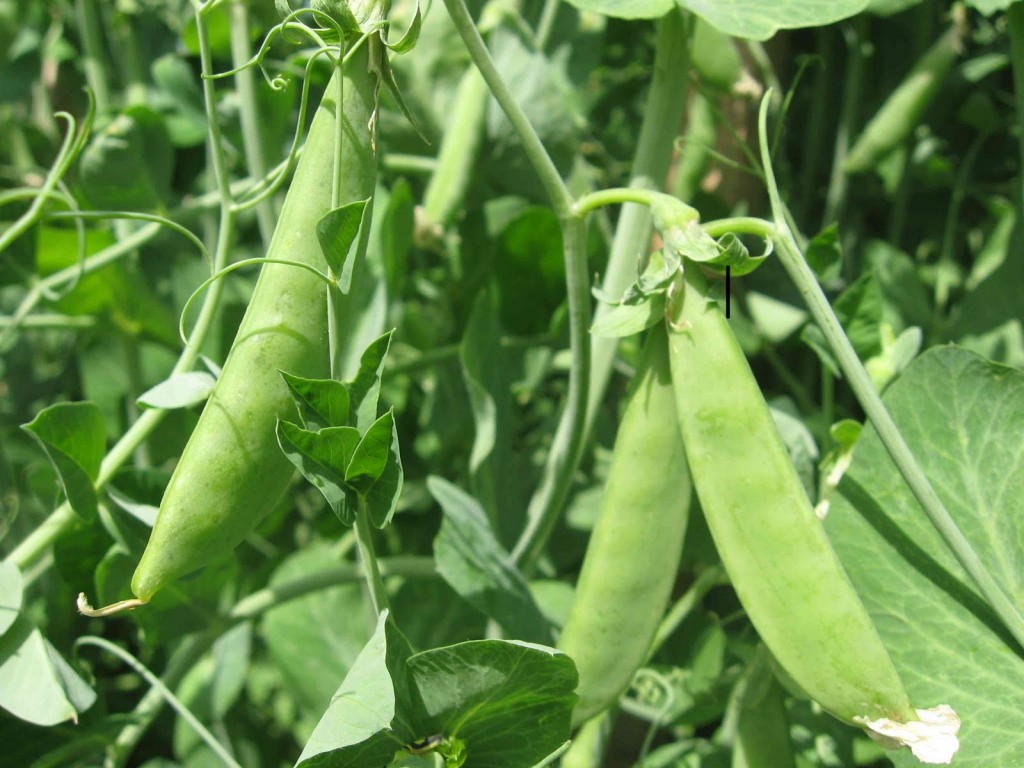 Our four siblings were free to explore the 80 acres of the farm we shared with the Graham grandparents after chores were done and canning complete. Often visiting cousins shared our exploration in the woods, orchards, and fields along the wet weather creeks.
Dewberries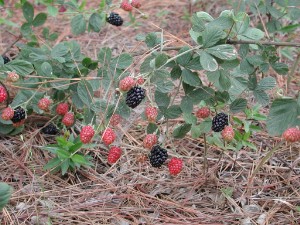 We ate wild dewberries and blackberries straight from the vine along the terraces between planted crops, and sucked the sour juice from BB sized wild cherries from the trees along our drive. We hunted yellow and red wild plums and started eating  them while still green, carefully eating on the sides with no worm holes. Surviving ripe fruit might make it into jelly.
June Apples were about 2 inches in diameter and ripened long before the large hard horse apples that made great pies. The Granny Smiths, crab apples, and the wild quince were there for the taking as we prodded to school through Grandpa's orchard.
June Apple
The other children from the school raided the orchard with abandon. Muscatine's, Scuppernongs, and fox grapes were free for the taking but the cultivated grapes were for Grandma's curb market sales.
We climbed to the top of the hen house to pick persimmons and laugh at each other's grimace when the fruit was too tart.  We might eat Maypops or citrons found in the fields of ripening cotton.
We knew to avoid the poke berries from the poisonous plant whose leaves were boiled and drained several times  before serving as an alternate to turnip greens or spinach.
Poke Berry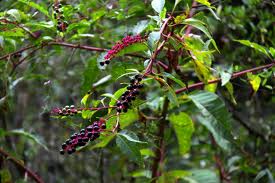 We chewed on sour weed  and ribbon cane and sucked the nectar from honeysuckle blooms. The more daring smoked rabbit tobacco until nauseated or discovered by adults. We raided bee's nests to chew on honeycomb and were justifiably punished by the persistent creatures.
Honeycomb
We never dared sampling mushrooms since the Word Book and our parents cautioned so fiercely against them but we ate chinkapins and walnuts finding the challenges worth the taste. Acorns were too bitter for our taste, but crabapples and pawpaws were fair game.
PawPaw
Every summer dinner contained the basic garden bounty. Field peas- crowders, purple hull, lady peas, or butter peas- were served with corn sliced off the cob and poured into bacon grease until it sizzled and thickened into the consistency of pudding. Green beans, butterbeans, and yellow squash were an hour from their vines.
Yellow Squash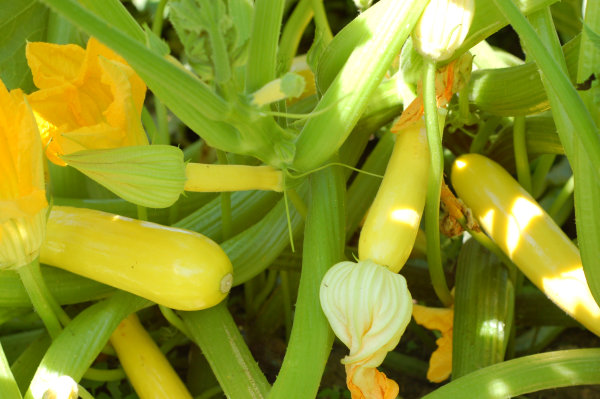 There would be fried okra and boiled okra for the toothless. Skillets of cornbread were flipped onto waiting plates beside dishes of huge sliced tomatoes, green onions, cucumbers, and red radishes all fresh from the garden. Anything ripe was cooked for the table and meats simply flavored boiled foods. Chicken, pork, and beef were for Sunday or company.
Inspired by real people and actual events; Ribbon of Love is a beautiful romantic story of colonial America woven within the framework of history