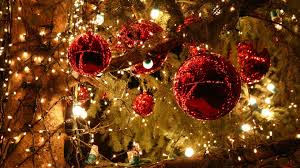 To All Employees
From Management
Subject Office conduct during the Christmas season
Effective immediately, employees should keep in mind the following guidelines in compliance with FROLIC (the Federal Revelry Office and Leisure Industry Council).
Running aluminum foil through the paper shredder to make tinsel is discouraged.
Playing Jingle Bells on the push-button phone is forbidden (it runs up an incredible long distance bill)
Work requests are not to be filed under "Bah humbug."
Company cars are not to be used to go over the river and through the woods to Grandma's house.
All fruitcake is to be eaten BEFORE July 25.
Egg nog will NOT be dispensed in vending machines.
In spite of all this, the staff is encouraged to have a Happy Holiday.
Try a trial Membership by clicking the link below. Join Amazon Prime – Watch Over 40,000 Movies & TV Shows Anytime – Start Free Trial Now
Check out these books by Alabama Author Donna R. Causey
You can now give a gift of Amazon Prime  = click this link to learn how – Shop Amazon – Give the Gift of Amazon Prime
 – A prime membership includes FREE movies, FREE music and FREE photo storage as well as FREE shipping.Bestselling novel RIBBON OF LOVE: 2nd edition – A Novel of Colonial America (Tapestry of Love Book 1) is the story of a first family in colonial America who eventually migrated to Alabama.