"Daniel aged 4, returned from Sunday school with a new perspective on the Christmas story.
He had learned all about the wise men from the east who brought gifts to the baby Jesus.
Daniel was so excited he just had to tell his parents.
"I learned in Sunday School today all about the very first Christmas. There wasn't a Santa Claus way back then, so these three men on camels had to deliver all the toys.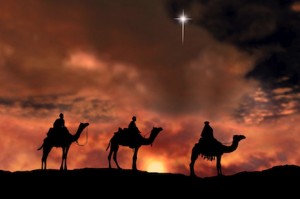 And Rudolph the Red-nosed Reindeer with his nose so bright wasn't there yet, so they had to have this big light in the sky to find their way around"
Check out these books by Alabama Author Donna R. Causey
You can now give a gift of Amazon Prime  = click this link to learn how – Shop Amazon – Give the Gift of Amazon Prime
 – A prime membership includes FREE movies, FREE music and FREE photo storage as well as FREE shipping
Try a trial Membership by clicking the link below. Join Amazon Prime – Watch Over 40,000 Movies & TV Shows Anytime – Start Free Trial Now
You can now give a gift of Amazon Prime  = click this link to learn how – Shop Amazon – Give the Gift of Amazon Prime