DYK: Did you know?
The short stick comes from candle making –
Candles were expensive to make, so often reeds were dipped in tallow and burned instead.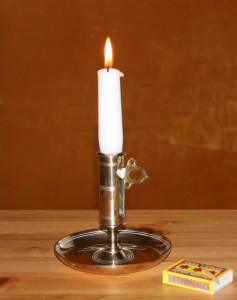 When visitors came, it was the custom for guests to make their exit by the time the lights went out.
Therefore, if your host didn't want you to stay very long, he would give you a "short stick."
Amazon.com – Read eBooks using the FREE Kindle Reading App on Most Devices
Faith and Courage: A Novel of Colonial America (Tapestry of Love) (Volume 2) In this action packed novel depicting true events the family saga continues with Ambrose Dixon's family. George Willson witnesses the execution of King Charles II and is forced to leave the woman he loves to witch hunters in 17th century England as he flees to his sister, Mary, and her husband Ambrose Dixons home in Colonial American. Ridden with guilt over difficult decisions he made to survive, George Willson and the Dixon's embrace the Quaker faith which further creates problems for their existence in the New World.