Have you ever had breakfast on the banks of the Nile River?
by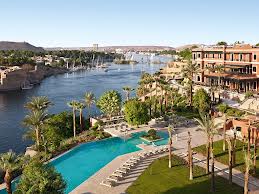 I had a lovely visit to Egypt in 2004 and as the Bible says… it was "the land of the Pharos." I was a tourist with a small group and had the opportunity of visiting Cairo, Luxor, and Aswan and the dam. My days were filled with visits to the great pyramids of Gaza, the Sphinx, tombs, and admiring large statues of long forgotten warriors. The trip included a train ride from Cairo to Aswan and we flew from Aswan to visit Abu Simble. We toured the Temple of Karnak in Luxor. I enjoyed the hustle and bustle of the souks (markets) and the smells from the spice vendors.
One late evening out from the city of Luxor we took a boat ride on the Nile in a felucca sailing boat which held about 12 people. The River Nile is the longest river in Africa and flows north to the Mediterranean Sea. It was a beautiful sight looking at other graceful sailing boats on the water.
But the most exciting experience was eating early morning Bedouin breakfast on the banks of the Nile. One morning before daylight, with sleep still in our eyes, we boarded a motor boat from our hotel to ride across the Nile to the West Bank for a sunrise breakfast. The hotel made the arrangements. The weather required a coat. We arrived on the banks of the Nile in the dark and found a delightful arrangement for the breakfast. The ground was covered in Persian rugs. Small low tables and stools were placed on the rugs. Long steaming tables of breakfast foods were watched over by handsome men in traditional Egyptian costumes. A port-a-let was even provided in a discrete place.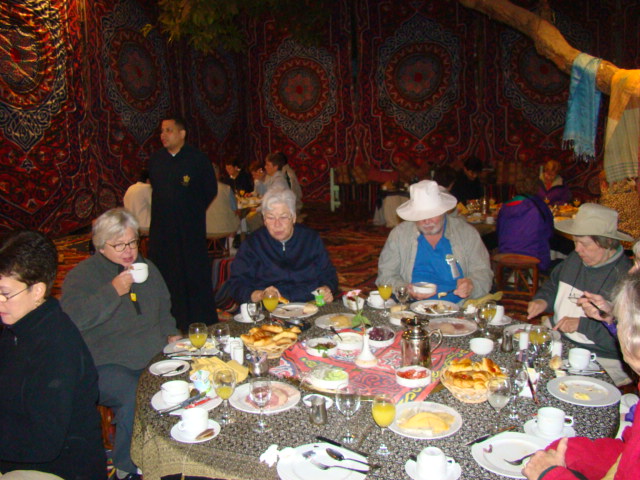 Smoke curled up from the dirt and brick oven. A Nubian woman was watching over the baking of the bread in an above the ground oven. She turned the bread with a long wooden paddle. The bread, hot from the oven was delicious!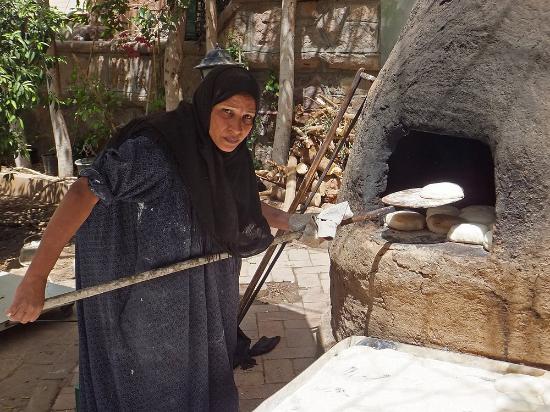 As we ate, from the east the sun began to-peep over the river. It was almost magical. I will never forget eating breakfast on the banks of the Nile.
Check out genealogy and novels by Donna R. Causey