After Pearl Harbor, Japanese-Americans were relocated to internment camps for the duration of WWII. They were considered enemy aliens even though many had lived in America for years.
Photographer Russell Lee took photographs of  their relocation in April and May of 1942 in the pictures below. (See Japanese for additional photographs of this internment.
Reception camps were set up to process and register the relocated Japanese-Americans before finally transporting them to Internment camps.  The Japanese-Americans used all means of transportation to travel to the reception areas.
Waiting for trains to reception area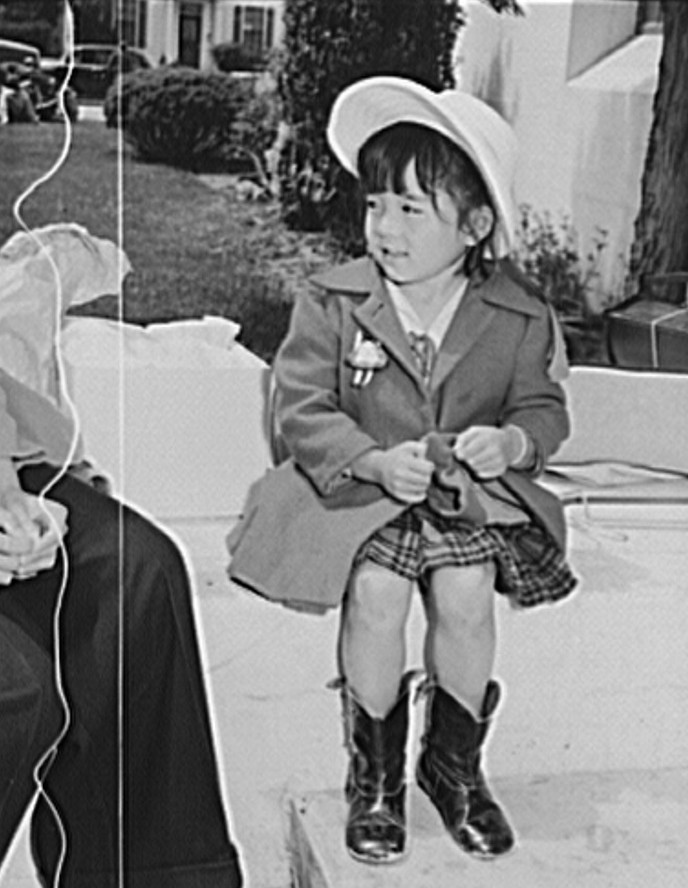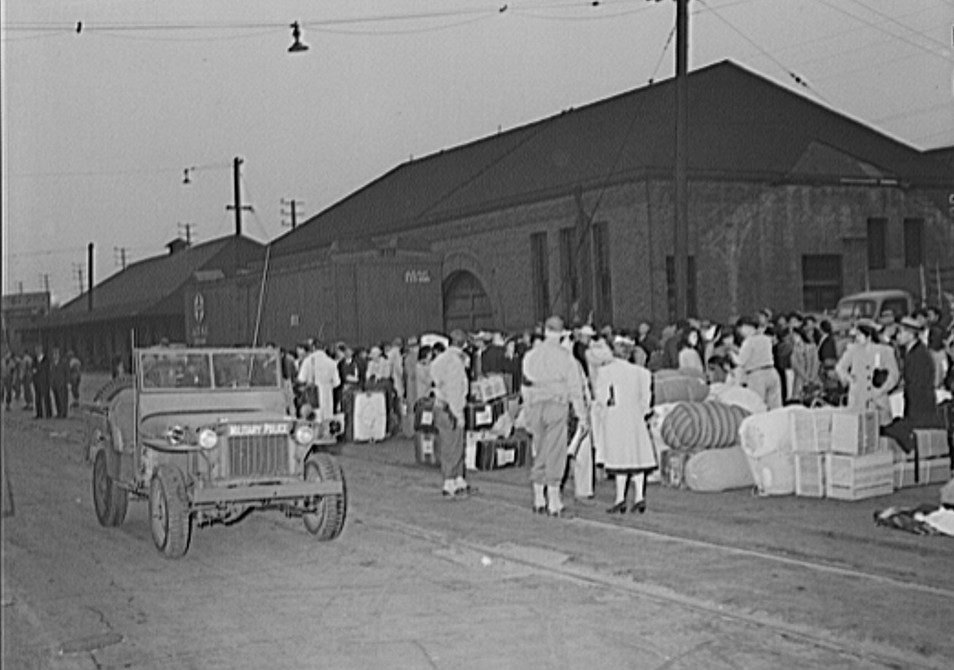 Buses were also utilized as transportation
Others simply drove to the reception centers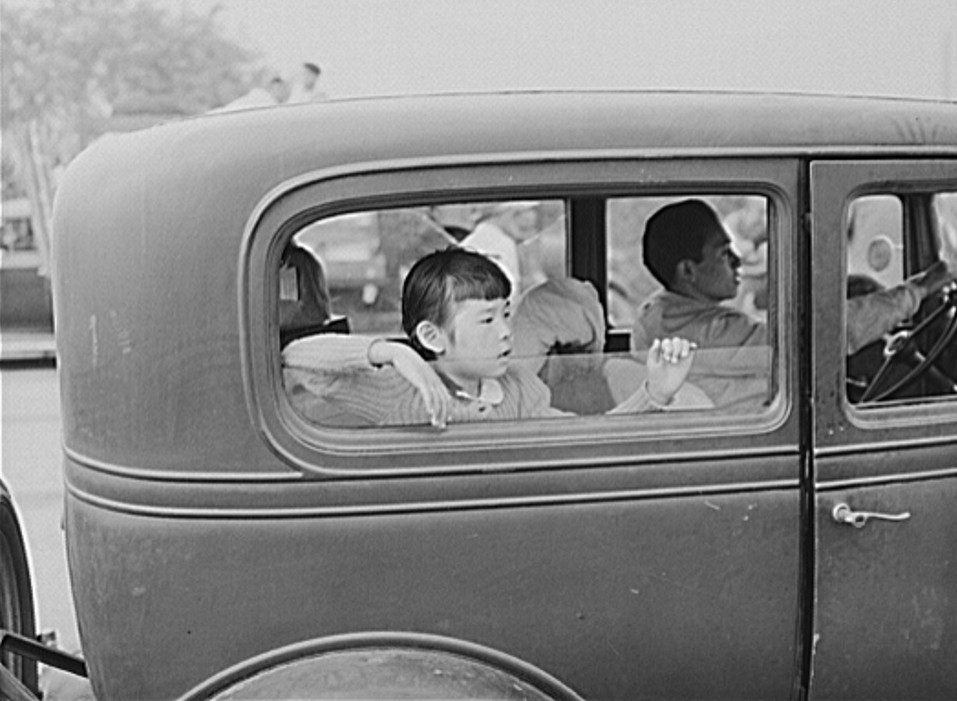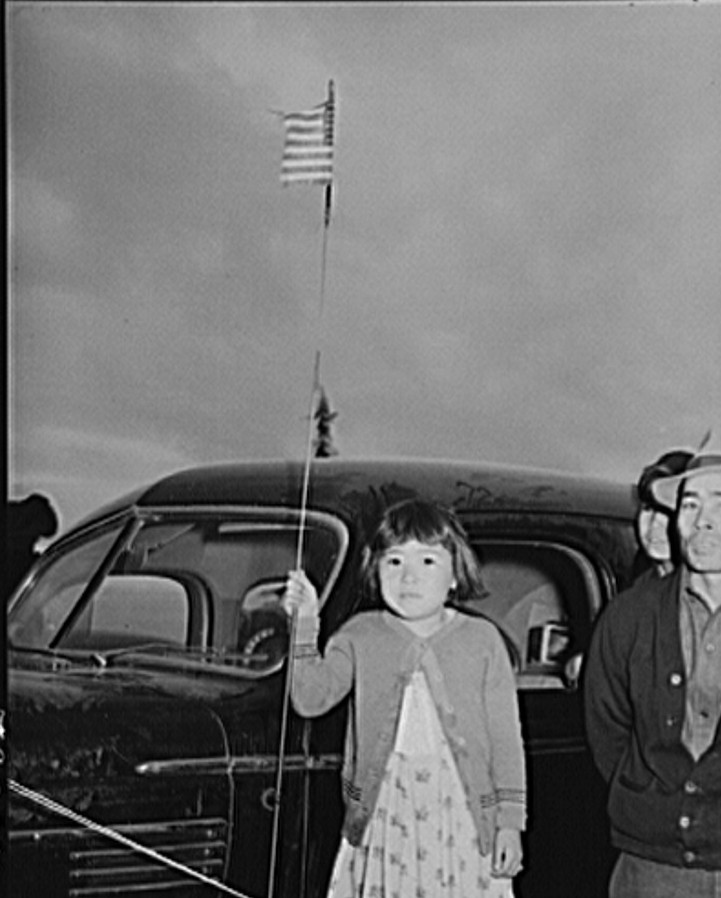 Try a trial Membership by clicking the link below. Join Amazon Prime – Watch Over 40,000 Movies & TV Shows Anytime – Start Free Trial Now