The Best Laid Schemes
I had my life all planned. I had just finished high school and was enrolled at Mississippi College, majoring in Mathematics and was going to be a high school math teacher. The College was on a term system at that time in order to accommodate GI's returning from the war. It was the fall of 1946. English 101, College Algebra, and one other course made up my full nine-hour load that first term. I didn't open a book and made B's.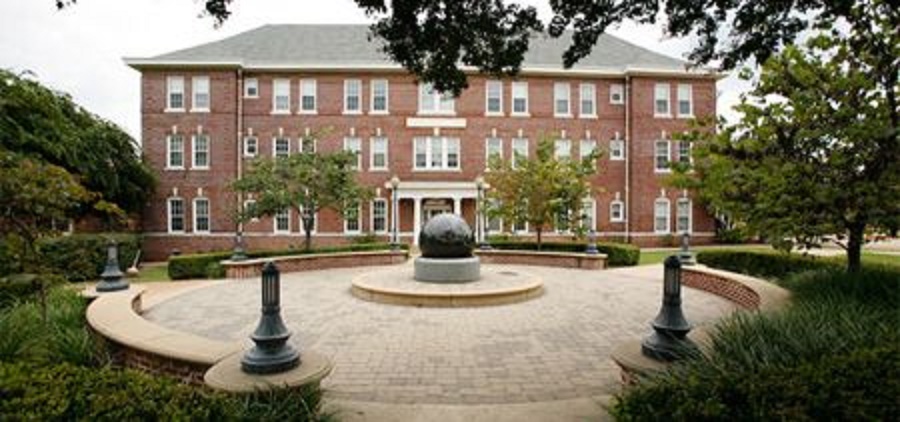 Mississippi college
I learned I couldn't be a math teacher
Next term I took Trigonometry. Maybe it would be more correct to say "trig took me." I studied the book till I had headaches, but neither the book nor the teacher's lectures made any sense to me. The teacher GAVE me a C. I didn't deserve it, for I certainly had not acquired an "average" understanding of trig, but I had learned that I couldn't be a math teacher! So I dropped out of school, and started to work for Mississippi Power & Light Company. Beginning salary was $98.00 PER MONTH! Within days after beginning the job, employees received an across-the-board raise which elevated my pay to $106.00 a month. Boy I was making the big bucks!
I was not a real Christian
I got a room at a rooming house, took meals in a boarding house two blocks away, and walked ten blocks to work every weekday. On Sunday I walked to Southside Baptist Church. All those places were within the radius of a mile. I worked for Power & Light something over a year. After a few months, promotion to a new job raised my income to $125.00 per month. That's what I was making when I resigned Power and Light to go to school and become a minister.
I had moved my church membership to Southside from my home Church in North Mississippi, but truth be known, I was not a real Christian. Back home I had enjoyed singing country gospel music–you know, singing convention music—"quartet music." During the summer months, after the crops were laid by, a number of my friends and I would attend singing schools held for one or two weeks at the Macedonia Baptist Church. Then, when we could catch a ride, we would go to the Singing Conventions held in various churches around Union and adjacent counties.
We attended singing conventions
A neighbor friend and I (His name was Quinton Messer.) learned to sing "My Mother's Prayers Have Rescued Me" as a duet. Whenever both of us were in attendance at a Singin', they would ask us to sing our duet. So we attended quite a few North Mississippi Singing Conventions.
Southside Jackson had a good choir and I also enjoyed the group of young there. One Sunday, however, one of the girls in the youth group went down to the front of the church stating that when she joined the church before she had not really understood what it meant to become a Christian. Now she declared she truly wanted to give her heart to Jesus. Years earlier I had joined the local church because I really liked the pastor. He had tendered his resignation and I wanted him to baptize me; so I joined the church at Macedonia.
That was about the extent of my religious experience until that day at Southside, Jackson. I knew I was not going to be happy as a Christian until I did what the girl in our youth group had done. Sometime during the few weeks after my friend's move to accept Jesus, I did the same thing.
Are you going to accept the call
A few months later, I think it was in February 1948, I was doing some volunteer work at the church office at Southside. I think I was folding bulletins for the next day's service. The pastor was back in his Study. I thought he was working on his Sunday sermons. He called out to me from his Study and asked, "Paul, what are you going to do?" Even though his question came right out of the blue, I knew what he meant; however, I pretended not to know, and asked him, "Do about what?" He answered, "Are you going to accept the call to be a vocational Christian minister?"
He had not previously mentioned it to me, but he had perceived that I was struggling with that decision. How was I going to get the necessary education? Just what phase of the ministry was I to supposed to do? He helped me find answers to those and many other questions as I began to prepare for and carry out the ministry to which I was called.
We make our plans, but sometimes those plans don't pan out. Life is full of adjustments.